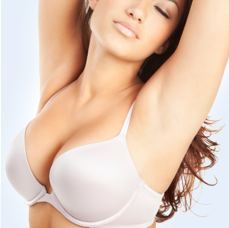 "I've always believed that plastic surgery shouldn't look plastic," Dr. Krau says. "The point is to bring the true you out and, in my experience, the less scarring the better the result."
Bay Harbour, Florida (PRWEB) January 16, 2013
Board certified plastic surgeon Dr. Ary Krau has created a new technique that is poised to become industry standard. Through a new methodology and approach to single-incision breast lifts, Dr. Krau has developed a signature procedure that dramatically reduces the level of scarring.
By eliminating horizontal incisions along the breast fold, patients are able to obtain the same high-quality results found in a standard mastopexy procedure while forgoing any typical scarring.
"I strongly believe that this horizontal incision should be avoided if at all possible," says Dr. Krau. "It often does not heal well but even if it does, it is hard to hide in a bikini or a low-cut dress." Dr. Krau focused on creating a new approach to breast lifts after years of working with patients who feared further self-esteem issues even post-op.
In practice since 1995, Dr. Krau has performed thousands of procedures and has become one of the most sought-after board certified plastic surgeons in the nation. His surgery center in the upscale section of Miami Beach, Bal Harbour, has an unparalleled reputation due in part to his position at the forefront of his field.
"While the traditional breast lift is done with an anchor incision, the technique I use, a vertical mammaplasty, does not require that long horizontal incision," says Dr. Krau. "Not only do patients have one less scar, but the shape of the breast is better and the longevity of the lift is longer."
This is due to the fact that the vertical technique doesn't rely on the skin for support but rather the internal structure of the breast. This reduces the tension and thus future stretching, giving his patients a result that looks better and lasts longer.
"I've always believed that plastic surgery shouldn't look plastic," Dr. Krau says. "The point is to bring the true you out and, in my experience, the less scarring the better the result."
For more information: http://www.breastaugmentationsmiami.com/
---
ABOUT DR. ARY KRAU, MD: Ary Krau, M.D., FACS, is a board-certified plastic surgeon with patients coming from all over the world to his surgery center in Bal Harbour, Florida. Dr. Krau earned his medical degree from the New York School of Medicine and has run his own practice for 17 years. He is certified by the American Board of Plastic Surgery and is a LEAD Mentor in Breast Augmentation.