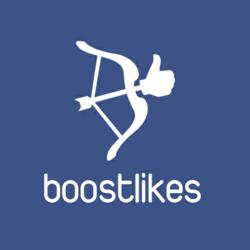 Nearly all of our clients have had great success with our services. We've had customers come back to us amazed that they are receiving comments and likes on their Facebook posts.
Los Angeles, CA (PRWEB) January 14, 2013
Boostlikes is the Facebook like service that flies in the face of the traditional like building program. Webmasters of a blog, personality website or an online business hub knows firsthand the importance of gathering Facebook likes. Facebook likes can mean the difference between website visibility and obscurity.
Although there are many different types of services that claim to be able to give fan page owners more Facebook likes, they are based on a black hat technique that will not increase the actual visibility with humans. The whole purpose of the Facebook like is so that people in the same social circles will view a page from the pages of their friends.
With a better algorithm for bringing a Facebook page human visitors and an ethical disdain for all black hat techniques, Boostlikes gives companies a brand-new methodology for growing an audience. Boostlikes ensures that all of the likes that a company Facebook page receives are from actual human visitors, giving the page the ability to spread virally across the social media spectrum.
Boostlikes.com has recently switched over to 100% real human Facebook likes, which helps spark conversation and drives traffic to pages and increasing sales. Everyone knows exactly how difficult it can be to start a Facebook page that actually gets attention. According to some studies, more than 1,000 Facebook pages and profiles are being opened every hour. Even though many of those pages and profiles may not even be in the same industry, they still serve as distractions for the same target market. Most businesses do not have the capacity to catapult their webpages through the noise without a little bit of help. Boostlikes can give companies the help they need to get any Facebook campaign started off on the right foot.
The company guarantees the best social media mentions service that anyone will receive from similar companies on the market. James, the project manager at Boostlikes.com, says, "Clients and partners have seen great success with Boostlikes' service. It's not uncommon to see an email from another satisfied customer who is amazed to see that they are receiving comments and likes on their Facebook posts and photos" The most important service that Boostlikes provides a Facebook page with is autonomy; once a Facebook page reaches a certain level, the process of visibility on Facebook becomes a self-fulfilling process. The entire notion of Boostlikes is to eventually wean a Facebook page off of the program and provide companies with a means of growing a page in a completely natural way. This is what makes Boostlikes' new service unique to other services in the industry.
Any company interested in getting in touch with Boostlikes can find them very easily on Facebook at https://www.facebook.com/boostlikes or Twitter at https://twitter.com/boostlikes. Boostlikes is an affordable effective alternative to Facebook ads, and is a great way to increase the target audience of a Facebook page without having to deal with black hat techniques that will eventually get shut down or ignored by the larger audience on Facebook. Connect with Boostlikes to get a companies Facebook marketing campaign off to a solid start.