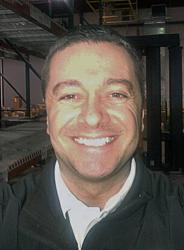 I am very excited that Chris has decided to join our firm and expand his role in the industry- Tom Pabst, President
Chicago, IL (PRWEB) January 14, 2013
Chris Rowley has joined HYPERAMS as Vice President. Chris will concentrate his efforts on business development in all of the firm's verticals, auction operations and marketing. After a long history in the banking industry, Rowley entered the asset disposition industry in 2010. He played a key role in transforming a local auction company into one of the top producing firms in the country.
Firm president Tom Pabst stated the following when asked about the new addition. "I am very excited that Chris has decided to join our firm and expand his role in the industry. While Chris has mainly been focused in the auction side of our industry, we see him as a multi-dimensional deal maker that can help us continue our growth in a variety of other areas, including retail, reverse logistics and the resale of consumer product and technology assets and transactions that have multiple asset classes. HYPERAMS has had a very successful first two years in business, and feel it is time to take the next step in our growth with the addition of a forward thinking growth oriented self starter."
Chris brings over 20 years experience in sales, marketing, management and deal-making to HYPERAMS. His professional affiliations include Commercial Finance Association, American Banking Association and Turnaround Management Association.
About HYPERAMS, LLC
HYPERAMS Asset Disposition Team focuses on investing in the excess assets of distressed and healthy companies operating in the middle market and below. HYPERAMS' Appraisal Team provides valuations of machinery and equipment in most industry verticals, and of consumer product inventory.