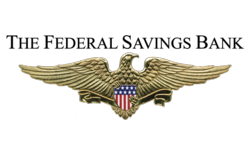 Americans believe the housing market will continue to improve
Chicago, IL (PRWEB) January 14, 2013
According to the results of the recent Fannie Mae December National Housing Survey, consumer confidence in the housing market continued to increase and is expected to result in a positive outcome for the housing market by the end of the year.
The survey also showed that Americans believe the housing market will continue to improve, which could increase home purchase activity in the next several months.
"The highest share of consumers in the survey's two-and-a-half-year history expect home prices to increase in the next 12 months," said Doug Duncan, senior vice president and chief economist of Fannie Mae. "This view is consistent with Fannie Mae's expectation that home prices will rise going forward on a national basis. The Combined with consumers' growing mortgage rate and rental price increase expectations, the positive home price outlook could incentivize those waiting on the sidelines of the housing market to buy a home sooner rather than later and thus support continued housing acceleration." Federal Savings Bank, a mortgage company based in Chicago, has experienced firsthand a high increase in home loans from consumers who are expecting higher prices in the future.
The unemployment rate is also getting lower, with the U.S. Bureau of Labor Statistics reporting a 7.9 percent rate, which could encourage more first-time homebuyers to look into diving into the housing market.
They survey also showed that the average 12-month home price change expectation increased to 2.6 percent, which is the highest level recorded since the survey was started in 2010. In addition, 43 percent reported that they believe home prices will go up in the next 12 months, which was a 6 percent increase from November.
"Despite continued strengthening in the housing market, consumers' concerns over the fiscal cliff and debt ceiling have caused considerable volatility in their perceptions of the larger economy," Duncan said. "This uncertainty seems to be prompting a growing share of consumers to expect their personal finances to worsen and may contribute to weaker near-term economic growth."
Signing offers decrease
Redfin, the technology-powered real estate broker, recently released its Real-Time Demand Pulse, showing an 18 percent decrease in customers signing offers as opposed to 10.5 percent last year. Considering the improvement in unemployment numbers, more Americans might change the numbers, as many are expected to invest in the housing market this year.