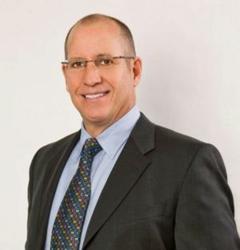 Jacksonville, FL (PRWEB) January 29, 2013
Dr. William Gielincki of Jacksonville Center for Prosthodontics and Implant Dentistry recently introduced a new treatment plan for patients who suffer from sleep apnea. The TAP3 sleep apnea devices that are custom fitted by Dr. William Gielincki help patients with sleep apnea finally get a restful, comfortable sleep routine without the need of cumbersome machines or surgery.
Sleep apnea is defined as unusually low breathing or pauses in breathing during sleep. This occurs due to blocked or compressed airways which can cause restlessness, snoring and multiple awakenings during the night. Sleep apnea often leads to over fatigue and even high blood pressure.
"Sleep apnea is a surprisingly common condition, however, many of our patients aren't aware that they suffer from it unless they are diagnosed by a loved one or a doctor since the condition occurs during sleep," said Dr. Gienlincki. "Our new device helps patients get rid of their sleep apnea easily without the use of bulky machines or surgery that can inhibit lifestyle even more."
With the new TAP3 sleep apnea device offered by Dr. William Gielincki in Jacksonville, FL, patients can finally have relief from their sleep apnea. A custom-fitted device fits securely in the patient's mouth and effectively keeps their airway open during the night to eliminate snoring or pauses in breathing that lead to restless sleep. The device also helps prevent excessive grinding of the teeth or clenching of the jaw, which can also be a result of restless sleep.
"At our practice, we really like to look at the entire treatment plan for our patients and how it affects their overall health and well-being," Dr. Gielnicki said. "While sleep apnea doesn't always directly affect the teeth, it is certainly an oral condition that can have adverse effects on patient's health. With this new device, we're able to treat the bigger picture."
In addition to offering solutions for sleep apnea, Dr. William Gielnicki is known for being a local expert in prosthodontics. He specializes in dental implants, dental reconstructions, crowns, dentures and more.
For more than 25 years, Jacksonville Center for Prosthodontics and Implant Dentistry has been providing state of the art dental care and prosthodontic treatment for Jacksonville, FL patients. Dr. Gielincki is known as an expert in the industry and many other local dentists often refer their most challenging cases to him.
For more information about the TAP3 sleep apnea devices offered at Jacksonville Center for Prosthodontics and Implant Dentistry or to read reviews of Dr. William Gielnicki, please visit http://www.drwgielincki.com/ and http://www.youtube.com/watch?v=2yIncITdr4I