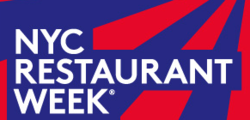 When it comes to Trade Shows & Events - New York City is THE place to be and when you visit New York to attend - The Manhattan Hotel at Times Square is THE place to stay.
New York, NY (PRWEB) January 14, 2013
Millions of industry leaders, consumers, tourists, specialists, and others from around the world will visit New York in 2013 to attend the many New York events, trade shows, concerts, sporting events and more. Some New York hotels like the Manhattan Hotel at Times Square offer discounted room rates to attract visitors to choose their New York hotel for their stay.
The Manhattan Hotel at Times Square is a landmark 3.5 Star New York hotel and as a way to welcome tourists and attendees to the many New York events and trade shows being held in New York this January the hotel has created the following special offer:
Travelers visiting New York through January 31, 2013 can stay in the heart of New York's Times Square at the 3.5 Star Manhattan Hotel at Times Square and save 15% off the hotel's best available rates.
View the details of this New York hotel offer or book now.
While visiting New York to attend a New York event, trade show, concert or sporting event the location of the hotel you choose is important and the Manhattan Hotel in Times Square is perhaps the most desirable New York Hotel location in the heart of Times Square, close to many New York event venues including Jacob K. Javits Center, Madison Square Garden and many more.
Below is a partial list of the scheduled New York events and trade shows taking place in January 2013 - or view more details about each of these and other New York Events:
Retails BIG Show
Date: Jan 13, 2013 to Jan 16, 2013 in the industry related to retails sector.
The Retail Big Show is celebrating its 100 years of remarkable leadership with top most retailing sector. The New York event provides perfect business opportunity to its members, participants, exhibitors coming from all over the world.
New York Sporting Events:
New York Knicks Basketball: Jan 13, 2013, vs. New Orleans Hornets and Jan 21, 2013, vs. Brooklyn Nets.
The New York Times Travel Show
Date: Jan 18, 2013 to Jan 20, 2013
The 2012 New York Event was once again North America's premier travel show, attracting a unique representation of the world's leading tourism markets. Based on feedback from the show there is an increased level of 'readiness to travel.'
Restaurant Week:
Date: Jan 24 - Feb 6, 2013
Restaurant Week in New York City allows guests to dine at New York's restaurants for bargain prices. Foodies mark this New York event on your calendar! Restaurants throughout the city offer amazing deals on stellar food, with 3 course meals for around $25!
Value Merchandise Expo New York
Date: Jan 20, 2013 to Jan 21, 2013
The New York event display large variety of product line like house wares, consumers electronics, toys, hardware, health and beauty, gift items, novelties, apparel, sporting goods, automotive and much more.
Tri-State International Auto Show
Date: Jan 25, 2013 to Jan 27, 2013
This is the best place to compare side by side similar models in a no hassle atmosphere while having your questions answered by the professionals. Trade visitors only - manufacturers, importers & exporters of Vehicle accessories, special equipment, tuning, performance systems and more.
LegalTech New York | New York Events
Date: Jan 29, 2013 to Jan 31, 2013
Legal Technology is ever changing and LegalTech offers law firms and legal departments the ability to stay on top of this evolving industry to improve their law practice management.
Outsider Art Fair
Date: Jan 31, 2013 to Feb 3, 2013
This New York event will give a chance to the companies which deal in the field of arts because they will have a chance to showcase their talent to the market and to attract new customer for their future growth.
About The Manhattan Hotel – A New York Hotel:
With the ultimate New York location guests are just steps from exciting Times Square, the Broadway Theater District, Central Park, Empire State Building, and neighborhoods of Greenwich Village and SoHo to Central Park, Rockefeller Center, and Madison Avenue.
Visit The Manhattan - A Times Square Hotel Website.
Check rates, make reservations or call toll free: 800.610.5386
Take a photo tour of the Manhattan - a New York hotel.