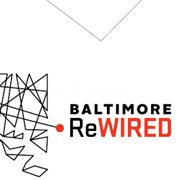 Per Sarge Salman "Baltimore has strong historic roots as an engine of growth which played a key role in the emergence of America as a global leader".
BALTIMORE, MD (PRWEB) January 21, 2013
On January 25, 2013, thinkers, innovators, and visionaries will converge on Baltimore for TEDxBaltimore: Baltimore ReWired. This event will take place at Morgan State University from 8:00 AM to 5 PM and will feature luminaries from across Charm City for a day long idea fest. Tickets are being offered until January 25, 2013.
"Baltimore has a long history of being an economic engine; in the past, steel mills and railroads shaped the face of the city. Today innovation and technology are driving growth. TEDxBaltimore, a hyper-local version of TEDx, will provide great insight from Baltimore's leaders, thinkers, activists and community supporters from all backgrounds and industries. The speakers are working towards rewiring Baltimore; they see the future of the city and are finding inspiring ways of making it happen," remarked Jen Gunner, one of the volunteers for TEDxBaltimore.
Speakers for the 2013 Baltimore TEDx event include
Dan Trahey & ORCHkids Dr. Peter Beilenson Kevin Manning PhD
Rep. John Sarbanes Aaron Henkin Ami Dang
Lance Lucas Lois Feinblatt Prof. Firmin DeBrabander
Ellen Durkan Noor Siddiqui James Piper Bond
Joe Ehrman Captain Eddie Dr. Eduardo Rodriguez
Whitney Sibol Seema Iyer PhD Prof. Roni Ellington
Shaquille Brooks (introduced by Andrew Coy) Keimmie Booth (introduced by Heather Romney) Evodie Ngoy (introduced by Susan Malone)
About TEDxBaltimore.
TEDxBaltimore is an independently organized TED event.
Web site: http://www.tedxbaltimore.com
Facebook: http://www.facebook.com/tedxbaltimore
Twitter: @tedxbaltimore
Event registration: http://www.tedxbaltimore.splashthat.com/
About TEDx, x = independently organized event
In the spirit of ideas worth spreading, TEDx is a program of local, self-organized events that bring people together to share a TED-like experience. At a TEDx event, TEDTalks video and live speakers combine to spark deep discussion and connection in a small group. These local, self-organized events are branded TEDx, where x = independently organized TED event. The TED Conference provides general guidance for the TEDx program, but individual TEDx events are self-organized. (Subject to certain rules and regulations.)
About TED
(FROM TED.COM) TED is a nonprofit organization devoted to Ideas Worth Spreading. Started as a four-day conference in California 26 years ago, TED has grown to support those world-changing ideas with multiple initiatives. At TED, the world's leading thinkers and doers are asked to give the talk of their lives in 18 minutes. Talks are then made available, free, at TED.com. TED speakers have included Bill Gates, Jane Goodall, Elizabeth Gilbert, Sir Richard Branson, Benoit Mandelbrot, Philippe Starck, Ngozi Okonjo-Iweala, Isabel Allende and former UK Prime Minister Gordon Brown.
TED's media initiatives include TED.com, where new TEDTalks are posted daily; the new TED Conversations, enabling broad conversations among TED fans; and the Open Translation Project, which provides subtitles and interactive transcripts as well as the ability for any TEDTalk to be translated by volunteers worldwide.
TED has established the annual TED Prize, where exceptional individuals with a wish to change the world are given the opportunity to put their wishes into action; TEDx, which offers individuals or groups a way to host local, self-organized events around the world; and the TED Fellows program, helping world-changing innovators from around the globe to become part of the TED community and, with its help, amplify the impact of their remarkable projects and activities.
For information about TED's upcoming conferences, visit http://www.ted.com/registration
###
Contact person
Monyka Berrocosa, Founder/CCO MyCity4Her, Inc
Principal - M. Consulting
7801 York Road, Suite 342
Towson, MD 21204
Office: 410-769-6450 Direct: 443-672-CITY (2489)