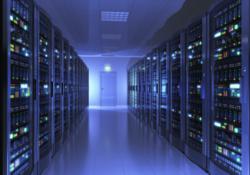 Eindhoven, Netherlands and Manchester, UK (PRWEB) January 14, 2013
Building on its leadership position in the Power MOSFETs sector, NXP Semiconductors N.V. (NASDAQ: NXPI) today launched its NextPower Live portfolio, a new family of linear mode Power MOSFETs designed specifically for use in 'hot-swap' environments. The NextPower Live family offers both excellent linear mode performance and a very low RDS(on) value, a unique combination demonstrating NXP's expertise in this area.
Much of the infrastructure that runs our 24/7 online world – from cloud computing and mobile telephony to ATMs and traffic management – is made up of rack-based systems that are permanently live (switched on). As such, the boards and components that drive these systems must be able to be "hot-swapped" to allow for upgrades and maintenance without ever needing to power down the equipment. NXP NextPower Live MOSFETs are designed to deliver optimum performance within such systems.
In order to cope with the in-rush current when a replacement board is plugged into a live system, MOSFETs need to have a strong linear mode performance and a wide safe operating area (SOA) to protect against power surges; however, this has traditionally required the use of older generation MOSFETs with poor RDS(on) efficiency. The NXP NextPower Live family has overcome this problem, offering high linear mode performance to manage the power-up sequence while delivering very low levels of resistance once safely installed and in operation.
"We live in a non-stop world where the computing and communications infrastructure never sleeps – to enjoy our always-connected, always-on society without disruption requires special types of components able to deal with the demands of mission-critical applications," said Chris Boyce, MOSFET business manager, NXP Semiconductors. "In the past, infrastructure owners have been forced to use older generation MOSFETS that could cope with being installed into a live environment, but subsequently introduced high levels of resistance into the system, burning excess power and raising the temperature of the rack. Our NextPower Live MOSFETs change all of that, reliably powering up without disruption then operating with a very low RDS(on) value. No other solution can offer comparable performance parameters."
The NextPower Live portfolio incorporates 30V devices for applications such as blade servers operating on a 12V DC supply and 100V devices for telecommunications applications operating on a nominal 48V DC supply. Both voltage ranges come in D2PAK and LFPAK56 (Power-SO8 compatible) packages and are available now.
NXP is also developing NextPower Live MOSFETs for a range of other linear mode-related applications such as Power-over-Ethernet (PoE).
Links

About NXP Semiconductors
NXP Semiconductors N.V. (NASDAQ: NXPI) provides High Performance Mixed Signal and Standard Product solutions that leverage its leading RF, Analog, Power Management, Interface, Security and Digital Processing expertise. These innovations are used in a wide range of automotive, identification, wireless infrastructure, lighting, industrial, mobile, consumer and computing applications. A global semiconductor company with operations in more than 25 countries, NXP posted revenue of $4.2 billion in 2011. Additional information can be found by visiting http://www.nxp.com.
Forward-looking Statements
This document includes forward-looking statements which include statements regarding NXP's business strategy, financial condition, results of operations and market data, as well as other statements that are not historical facts. By their nature, forward-looking statements are subject to numerous factors, risks and uncertainties that could cause actual outcomes and results to be materially different from those projected. Readers are cautioned not to place undue reliance on these forward-looking statements. Except for any ongoing obligation to disclose material information as required by the United States federal securities laws, NXP does not have any intention or obligation to publicly update or revise any forward-looking statements after NXP distributes this document, whether to reflect any future events or circumstances or otherwise. For a discussion of potential risks and uncertainties, please refer to the risk factors listed in NXP's SEC filings. Copies of NXP's SEC filings are available from the SEC website, http://www.sec.gov.