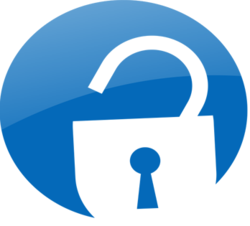 AT&T iPhone 5 unlocking is now provided at no cost!
(PRWEB UK) 22 January 2013
The newest must-have smart phone, the AT&T iPhone 5 can now be unlocked using a genuine code from the market leader in phone unlocking, FreeUnlocks.
FreeUnlocks now offers safe, legal and accurate codes from their top-rating website to unlock any AT&T iPhone 5 from the network, even from the day of purchase.
Adam Stone, Director of FreeUnlocks, said there was a common misconception that given the iPhone 5 has only recently come on the market, there were no free codes available to unlock an AT&T iPhone 5.
"Don't be tricked into believing the new AT&T iPhone 5 cannot be unlocked or that unlocking it will cost you a fortune – FreeUnlocks can unlock an AT&T iPhone 5 in minutes, and we offer our service completely cost-free," Mr Stone said.
FreeUnlocks has unlock codes for every major cell phone brand – including AT&T iPhone 5, Blackberry, HTC, Samsung, Nokia and hundreds of minor phone brands and models.
Mr Stone said AT&T iPhone 5 owners looking for a trustworthy source to unlock their cell phone safely should head to freeunlocks.com
"At FreeUnlocks we pride ourselves on offering the most up-to-date service, and this means having codes available to unlock the newest and most popular cell phones, including the new iPhone 5," he said.
"Since 2009, FreeUnlocks has successfully unlocked over 28,000 phones using our unlock codes. AT&T iPhone 5 is now one of our most popular searches on the website, and we have already delivered hundreds of codes to satisfied customers in the short time this phone has been available," he said.
"Our codes for AT&T iPhone 5 are completely legal, accurate and safe to use, so there is no need to waste time or money dealing directly with the network provider.
"Working in partnership with TrialPay, the leading online trial offer network, we have covered the high costs associated with unlocking cell phones with hundreds of phone networks around the world, including AT&T.
"So FreeUnlocks customers won't pay a cent to access their phone unlock code for iPhone 5, a Samsung Galaxy S3, Blackberry, LG, HTC or any other major or minor phone brand locked to any network.
"The FreeUnlocks service is unbeatable. No other phone unlocking website delivers codes to unlock an AT&T iPhone 5 over the internet within minutes, and we are the only company to provide the necessary codes free of charge," Mr Stone said.