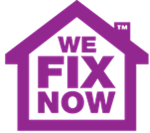 Whenever faced with a situation like this, or simply for expert advice, we would recommend seeking the opinion of a reputable company
(PRWEB UK) 14 January 2013
It has been reported that the Warwickshire Wildlife Trust has recently claimed that waste from some houses may be being pumped into rivers and brooks as opposed to the correct sewers. Homes built post 1920 are connected to two separate sewer systems with one for the surface water from driveways, roads or roofs and the other taking toilet, washing machine shower and dishwasher waste to treatment plants.
The Trust's concern is that houses built before this date may not have been re-plumbed and that many homeowners may be unaware of the situation. Providing emergency plumbing supplies to large, built up areas, the team at We Fix Now are well equipped to deal with matters of this kind and a representative from the firm shares their thoughts on the matter.
"It appears that many people may have simply been unaware there was a misconnection on their property and assumed all water from their property was treated and cleaned. The good news is that the problem can be fairly easily rectified by a trained plumber.
Whenever faced with a situation like this, or simply for expert advice, we would recommend seeking the opinion of a reputable company. We pride ourselves on offering reliable and trustworthy engineers any time of day or night."
We Fix Now is a London-based company providing electricians and emergency plumbers in London and surrounding counties. Renowned for their fast and effective service, the firm also specialise in unblocking drains, fixing central heating and boilers and sorting problems with gas. With a strong focus on customer service, We Fix Now prides itself on providing fully qualified and experienced engineers day and night, every day of the year.