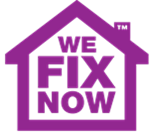 As well as death, carbon monoxide can lead to serious long term health problems like brain damage.
(PRWEB UK) 20 January 2013
A new survey for the Carbon Monoxide--Be Alarmed! campaign has claimed that as many as 35 million people in Britain may still be at risk of carbon monoxide poisoning, with people mistakenly believing that their smoke alarm will detect the deadly gas. The Department of Health has estimated that 50 UK residents are killed each year with a further 4000 being treated in hospital each year.
As well as death, carbon monoxide can lead to serious long term health problems like brain damage. Naturally concerned by the recent findings, the team at We Fix Now offered this warning.
"This latest survey just goes to show that despite publicity campaigns, the level of awareness over carbon monoxide clearly isn't high enough. The problem with detecting it lies within the fact that it is tasteless and odourless and those affected are likely to display symptoms similar to flu, food poisoning and viral infections. However, those concerned should be aware that the 6 main symptoms to look out for are headaches, dizziness, nausea, breathlessness, collapse and loss of consciousness.
"Those whose symptoms only occur when they are at home, or improve when they leave the house should seek urgent medical advice. If you're concerned about the dangers of carbon monoxide poisoning, be sure to contact a company of registered engineers, such as We Fix Now who will be more than happy to check your gas appliances."
We Fix Now is a London-based company providing electricians and emergency plumbers in London and surrounding counties. Renowned for their fast and effective service, the firm also specialise in unblocking drains, fixing central heating and boilers and sorting problems with gas. With a strong focus on customer service, We Fix Now prides itself on providing fully qualified and experienced engineers day and night, every day of the year.