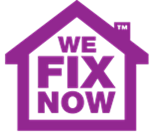 Providing around the clock emergency registered gas engineers, the team at We Fix Now are pleased to see growing awareness of the issue
(PRWEB UK) 22 January 2013
The popular soap is currently running a storyline in conjunction with the Gas Safety Register in which Fiz Stape, played by actress Jenny Mcalpine, falls ill after a friend offers to fix her faulty boiler. As a result the boiler develops a gas leak and Fiz is left in a coma. The actress has recently revealed that the she has been informed by the Gas Safety Register that the storyline has already helped save lives.
As well as death, carbon monoxide poisoning is responsible for causing serious long term illnesses such as brain damage. Providing around the clock emergency registered gas engineers, the team at We Fix Now are pleased to see growing awareness of the issue and to promote this further have compiled advice on how to detect the substance:

Check the flame on the household cooker. This should be crisp and blue. Flames which are hazy and yellow should prompt people to get their oven checked.
Check for dark staining around appliances.
Look for increased condensation inside windows.
Those who suspect they may have a faulty appliance in the home would be best advised to get their gas appliances checked by a registered engineer from a company such as We Fix Now.
We Fix Now is a London-based company providing electricians and emergency plumbers in London and surrounding counties. Renowned for their fast and effective service, the firm also specialise in unblocking drains, fixing central heating and boilers and sorting problems with gas. With a strong focus on customer service, We Fix Now prides itself on providing fully qualified and experienced engineers day and night, every day of the year.