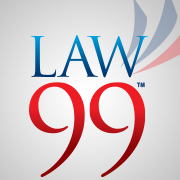 Virginia Beach, Virginia (PRWEB) January 15, 2013
With the relentlessly increasing cost of hiring a lawyer, Law99™ is constantly devising ways to provide comprehensive legal help to consumers at a rate of $99 or less. The company has now introduced mediation to every legal practice listed at Law99.com. This is promising news for those who want to take advantage of the numerous benefits mediation provides versus litigation.
To start with, mediation usually costs less because the process generally takes less time when compared to moving a case through standard legal channels. Law99™ realizes that consumers may not have the funds or time required to fight extensive and drawn out cases in court, which is why it has made mediation an easy option people can opt for. Most mediation cases do not take as long as regular cases do, therefore the process saves more money for those who need legal help.
Anyone looking for comprehensive legal services can simply log on to the company's website to avail this opportunity. The website is accessible through mobile devices to make browsing and finding legal help a breeze while on the go. With its easy to use and intuitive interface, the website can help you find the right solution to your problem, regardless of how unique it is. There is absolutely no need for any guidance or help because you can be on your way to getting low-cost legal services after a few clicks.
Another reason Law99™ offers mediation to its customers is that the process provides more control to the parties involved. In a standard court case, parties have the ability to obtain a resolution but the judge or jury maintains control. In meditation, a resolution is reached after both parties have their say,so it often leads to mutually agreeable results for the parties involved. Law99™ works hard to make sure that consumers get legal assistance at reduced costs with minimal hassle. The mediation process ensures that all matters remain confidential.
The company has attracted skilled mediators from all types of legal backgrounds who can work with any situation that is thrown at them. The mediators act responsibly to facilitate and guide parties through the process. They often bring ideas on the table that may not have been thought of or perceived before. This ensures that any person or small or medium business reaches a beneficial solution.
About the Company
Started in 2012, Law99.com is a legal services platform that provides legal representation at a low rate of $99 per hour or less. The platform itself is free and consumers only have to pay discounted lawyer fees. The company has been formed to provide legal help access to middle class Americans and small and medium businesses. It believes that assisting these entities will help them become self-reliant and consequentially, facilitate a faster economic recovery for the United States.