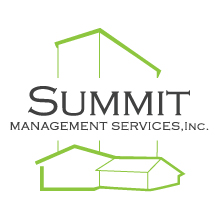 Mosteller was the prefect acquisition to expand our North Carolina portfolio of properties.
Hickory, NC (PRWEB) January 16, 2013
Ohio developers Edward and Herbert Newman and their partners today announced the purchase of Mosteller Mansion Estates, an upscale 169-unit apartment community situated on the famed estate of Mosteller Mansion, Hickory, NC.
Mosteller Mansion provides residents gracious, luxury living in 1, 2 and 3 bedroom classically-styled apartments. The property features impressive landscaping, a private clubhouse, a state-of-the-art fitness center and indoor swimming pool with a dry sauna and spa. With easy access shopping, dining and Interstate I-40, the property is the perfect location for professionals in the Statesville-Hickory area.
The Newmans' management firm, Summit Management Services, Inc. (SMSI), has managed the property since 2009. "Our management team was already in place at Mosteller Mansion," stated Edward Newman, Chief Executive Officer. "Since we own the adjacent property, The Legends, a 428-unit apartment community, Mosteller was the prefect acquisition to expand our North Carolina portfolio of properties."
In addition to the purchase of Mosteller, Summit MultiCapital, LLC, the acquisition and financing arm of SMSI, recently purchased Waterlynn Ridge Apartment Community in Mooresville, NC for $34,750,000. Waterlynn Ridge is a 312-unit property of upscale, luxury apartments and amenities. "Both Waterlynn Ridge and Mosteller Mansion are a great fit for SMSI," continued Newman, "Our strategy is to target locations where people are moving for lifestyle changes. We've had great success focusing on Class A properties in secondary markets."
SMSI, based out of Akron, Ohio, has developed a management system that has received nationwide accolades for their high levels of resident satisfaction. Their ability to create an outstanding residential experience has resulted in high occupancy rates and low resident turnover across their portfolio of Class A multi-family housing communities. The property was purchased for $17,900,000 through private financing.
For additional information, please visit http://www.mostellermansion.com or contact: Mr. Edward M. Newman, CEO, CPM, Summit Management Services, 730 W. Market Street, Akron, OH 44303, (330) 762-4011, enewman (at) summitmanagementservices (dot) net.
###
Backgrounder
Summit Management Services, Inc., based in Akron, Ohio, presently operates over 4,000 housing units in Ohio, Colorado and North Carolina. SMSI has developed a unique property management formula that results in extremely high resident satisfaction, low turnover, and high occupancy. For more information, visit their website http://www.summitmanagementliving.com .