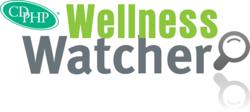 (PRWEB) January 14, 2013
Local physicians are encouraging patients – who think they have the flu – to call their primary care physician before heading to an emergency room or urgent care center. That's the latest in this week's edition of the CDPHP Wellness Watcher, which says people should ONLY use the ER in cases of an emergency.
What's Going Around?
The spread of the flu across the country – and right here in the Capital Region – continues to grab headlines. CDPHP medical director, Dr. Elizabeth Whalen, says people need to be proactive about protecting others if they're experiencing flu-like symptoms.
"If you think you have the flu, you really should stay home, rest, drink plenty of fluids and treat mild aches and fevers with acetaminophen or ibuprofen. It is also important to remember to practice good hand hygiene to avoid spreading the virus to others. We encourage anyone who has not received a flu shot to get one. The flu season continues through the spring, so it is not too late to get the vaccine."
If You're Sick, Contact Your Doctor First
Your primary care physician knows your health status better than any other medical person. When you aren't feeling well, it's best to contact your PCP first. Find out if your doctor has office hours on the evenings or on weekends.
Using Urgent Care Centers
When your doctor isn't available, urgent care centers are the next best thing:

Evening and weekend hours
Shorter visits/wait times
No appointments necessary
Accept many insurance plans
Who is at Risk for Flu Emergency?

Newborns and children up to 5 years old
People of 65 years old
Pregnant women
People with chronic diseases such as asthma, heart problems or lung disease
People with compromised immune system
For more information or to speak to Dr. Whalen, please contact Ali Skinner at (518) 605-4497.
About CDPHP®
Established in 1984, CDPHP is a physician-founded, member-focused and community-based not-for-profit health plan that offers high-quality affordable health insurance plans to members in 24 counties throughout New York. CDPHP is also on Facebook, Twitter, and LinkedIn.
###