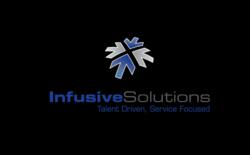 We wanted to provide a resource that troubleshoots the most common issues with staffing specialists and arms job seekers with the knowledge to make educated career decisions.

- Murshed Chowdhury, Infusive Solutions' CEO
New York, NY (PRWEB) January 17, 2013
Recruiters are notorious BS'ers. Too often, they present themselves with inflated confidence and present tech employees and otherwise with opportunities that advertise big salaries, paramount flexibility and seamless commutes that seem too good to be true … because they are.
Consequently, recruiters are often perceived as little more than purveyors of disappointment, leading job candidates to avoid staffing agencies entirely, assuming they are all the same and will only add more turmoil to the already stressful job search.
Oftentimes, these assumptions are on the money. Yet, as is true in any industry, there are plenty of recruiters on the market who have the resources and moral fiber to help candidates into a new job that would indeed provide happiness and prosperity.
The problem is it's very difficult to determine who's good and who stinks.
Understanding this challenge, information technology staffing specialists Infusive Solutions today release a new guide to help job searchers gauge the value a particular recruiter brings to the table.
"We see our community dealing with dud recruiters all the time," said Infusive's CEO Murshed Chowdhury. "With that in mind, we wanted to provide a resource that troubleshoots the most common issues with staffing specialists and arms job seekers with the knowledge to make educated career decisions."
Based on more than a decade of experience in the staffing biz, Infusive's recruiter evaluation guide provides insight into:

The questions all recruiters should be able to answers
The level of industry knowledge to expect
When the red flag should go up
For more details, check out the detailed preview or the grab the full version right here!
About Infusive Solutions:
Infusive Solutions Inc. is a specialized technical staffing firm within the Microsoft Partner Network. Located in midtown Manhattan, the Infusive team helps clients in verticals ranging from finance, media, law and entertainment hire IT staff including .Net, SQL Server and SharePoint developers as well as Windows Systems Engineers, DBAs and helpdesk support professionals.