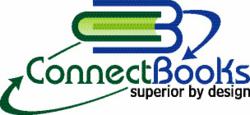 ConnectBooks for Sage 50-Canadian Edition will be a must have solution for small business owners, Sage Consultants, and accounting firms who keep accounting books.
Chantilly, Virginia (PRWEB) January 17, 2013
ConnectBooks for Sage 50-Canadian Edition is a mobile app that provides anytime access to various users of their Sage accounting data. Likely users include:

Owners of Small Businesses and their staff
Sage Consultants who host and/or support Sage 50-Canadian Edition software
CPA and accounting firms who host and/or support Sage 50-Canadian Edition software
There are no User Groups for the accounting software of any significance. The best opportunity to reach the target market is through Meetup Groups. What are Meetup Groups? They are groups of people with shared interests that plan events and facilitate off line group meetings in various localities around the world—Canada in this case. The best way we have found to get exposure of ConnectBooks is with the Meetup Groups of Sage Consultants. These are listed on a Sage website that itemizes 67 different groups with as many as 55 members.
We are encouraged by the response of attendees where we also receive their ideas to make our product more beneficial to them and their client base. They are excited about the ability to create and update Estimates, Contracts, and Sales Invoices. Users will also be able to create a record for a new customer. A popular request is that we support the ability to create an invoice, generate a PDF of the new invoice, and email it to their customer—directly from their mobile device.
If you have a Meetup Group and would like to schedule a demonstration of ConnectBooks, contact our product manager, Walt Mahan, using his email address below:

Small Business Owners face a challenge each month to avoid shortfalls. Two special features offered help owners and CFOs to manage cash flow:
1. Who Owes Me: Displays customers with outstanding debt displayed by the highest outstanding balance. Equipped with this list, Owners can approach customers and encourage them to pay sooner.
2. Who I Owe: Displays suppliers where the company owes money. These vendors are also listed by the greatest unpaid balance. Equipped with this information, Owners can approach vendors and request delaying payment.
ConnectBooks will be available in four different packages upon its release in the first quarter of 2013:
1. Bronze Package: 1 user, 1 company, $9.99 per month
2. Silver Package: Up to 3 users, Up to 3 companies, $19.99 per month
3. Gold Package: Up to 5 users, Up to 5 companies, $29.99 per month
4. Enterprise Package: Unlimited users, Unlimited companies, Pricing varies
One of the enticing features of the packages is that they come with the first 30 days free of charge so the subscriber can try it out before paying.
ConnectBooks supports multiple currencies and languages—as long as Sage provides support:

English, French, and Spanish languages
Canadian dollar, US dollar, and peso
IntelleApps is also looking for Beta Sites to conduct final testing of ConnectBooks. Please contact the product manager, Walt Mahan, if your company is interested in testing the app with your accounting data.
Click here to go to our website to subscribe or review the benefits and features of ConnectBooks. This link provides access to both ConnectBooks for Sage 50-Canadian Edition and Sage 50-US Edition.
About IntelleApps, LCC:
ConnectBooks for Sage 50-Canadian Edition and Sage 50-US Edition (almost 300 subscribers in 10 months) are products of IntelleApps, LCC. IntelleApps is a fast growing company with an exclusive focus on developing state-of-art mobile apps for the Apple iOS and Google Android platforms.
IntelleApps is located in Chantilly, VA, USA and is a Sage Development Partner. Sage Corporation is the Creator and Owner of the Sage 50-Canadian Edition and Sage 50-US Edition accounting software products.