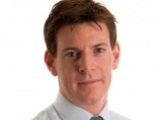 Treatments such as fillers and laser are highly beneficial, but must be carried out safely using quality equipment by skilled and qualified professionals.
London (PRWEB UK) 15 January 2013
Since the PIP breast implant issue highlighted the need for closer regulation, there has been a thorough Department of Health investigation into the cosmetic surgery and non-surgical treatments industries, led by Professor Sir Bruce Keogh, NHS Medical Director and a panel of experts.
Their 'call for evidence' sought views from the general public as well as those working in the industry on issues such as the regulation and safety of products used, skills and qualifications of those carrying out procedures, patient care and informed choice.
The initial call for evidence report has now been published. Key messages from the report were that the current regulatory framework was inconsistent and did not reflect the changes and innovations in the marketplace and more specialised training was welcomed. In particular, tighter regulation for dermal fillers were suggested with regard to product safety as well as those carrying out the treatment itself; and laser and Intense Pulsed Light (IPL) were highlighted as having insufficient legislation in place given the potential risks to consumers.
Cosmedics' Medical Director Dr Ross Perry welcomes these recommendations. He has worked in the cosmetic and medical skin treatments sector for over 10 years and believes that the industry needs tighter regulation in the interests of patient safety.
He explains:
"As medical professionals, my team welcome these recommendations. For too long, the public have been exposed to unnecessary levels of risk from the plethora of fillers available in this country and those non-medically qualified persons who are legally able to administer them."
"In addition, the appetite for cheap laser hair removal treatment is another area where we see too many problems occurring where either sub-standard equipment has caused problems or unsuitably qualified persons using it."
"We see this report as a major step forward, recognising the need to put adequate controls into the industry to protect the public. Treatments such as fillers and laser are highly beneficial, but must be carried out safely using quality equipment by skilled and qualified professionals. They should be viewed as medical procedures, not simple beauty treatments."
"A lot of respondents in the report suggested that accredited training for practitioners should be mandatory and we endorse this."
"The GMC has put in place guidelines that state only a doctor or suitably qualified practitioner can prescribe Botox® injection treatments for a patient once they have undertaken a consultation and examination. The same does not apply to dermal fillers which are classified as 'devices' and as such are open use by any non-medical person to inject. Ideally dermal fillers or any injectables into the skin should from a common sense view also be classified as prescription only medicines to safeguard the public from unethical and poorly tested 'devices'. Hopefully the Keogh report will address this particular issue in its review."
Cosmedics Skin Clinics was established by Dr Perry in 2003 and remains a doctor owned and managed company.
Cosmedics' doctors offer a range of reputable dermal fillers in their private London and Bristol clinics and all injections are performed by GMC registered doctors with extensive experience and proven skills in the aesthetic medicine field. Patients all have a face to face consultation with the Doctor prior to treatment; which is provided free of charge and without obligation, providing opportunity for the patient to make a fully informed decision.
In addition, the Company has invested in award-winning Soprano laser technology which offers a pain-free experience for laser hair removal and skin tightening treatments; a system which was chosen by Dr Perry on the basis of exhaustive research as being the best for patient safety and results. Laser treatments are carried out by fully trained and highly experienced therapists in the Putney clinic.
Call 020 7386 0464 or email info(at)cosmedics(dot)co(dot)uk to book an appointment.