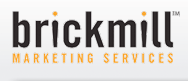 Linthicum, MD (PRWEB) January 16, 2013
Nonprofits, aware as never before that they cannot default to past successes and strategies to acquire new donors and retain faithful ones, are presented with five strategy "pillars" to help them prepare for 2013 in a white paper authored by Brickmill Marketing Services, a 33-year provider of data-led direct marketing strategies for non-profit organizations.
The white paper, available now at Brickmill.com, offers five areas for nonprofits to examine as they assess 2012 and prepare for the coming year, with an outline and brief discussion of each.
"Our hope is that these pillars will help nonprofits determine where their donor acquisition and fundraising tactics are stuck in neutral, and give them practical ways to accelerate into the future," said Dean Schulhof, CEO of Brickmill. "Our goal is to provide research and strategic tools that nonprofits can use to integrate these big ideas into their existing marketing model."
"The 5 Pillars of Fundraising: Are you ready for 2013?" presents the following areas that nonprofits should address:
I. The Past is Past: Propel Your Marketing Strategy Into the Future
2. Data is King of the Fundraising Road Ahead
3. Take off the Blinders: Learning from the Top Brands
4. Build Bridges or Get Left Behind: The Integration Highway
5. More than a Tweet: Innovative Ways to Engage Donors
Please visit http://www.brickmill.com for more information.
About Brickmill Marketing Services
Brickmill Marketing Services is a 33-year provider of data-led direct marketing strategies for non-profit organizations. Brickmill partners with non-profits spanning nearly every charitable mission, supports peer fundraising agencies from coast to coast and brings award-winning creative to life using proprietary direct mail production capabilities. Brickmill delivers reliable, industry-leading fundraising performance through a disciplined approach that puts net revenue first, and simplifies fundraising execution down to a single point of contact for direct mail, online and new media channels. More information is available at http://www.brickmill.com.