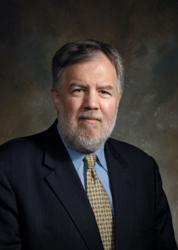 Michael Masch brings to Manhattan College a wealth of experience, an outstanding record of accomplishment, and a strong desire to contribute to our mission.
Riverdale, N.Y. (PRWEB) January 14, 2013
Michael Masch has been named vice president for finance and chief financial officer at Manhattan College.
"Michael Masch brings to Manhattan College a wealth of experience, an outstanding record of accomplishment, and a strong desire to contribute to our mission," said Brennan O'Donnell, Ph.D., president. "The College is the beneficiary of his decision, after more than a decade in government and public education, to return to higher education."
A Philadelphia native, he most recently served as chief financial officer for the School District of Philadelphia, the nation's eighth largest public school system with 156,000 students in district-operated schools, 46,000 in charter schools, and nearly 20,000 district employees. In that role, Masch was responsible for all financial administration and operations of the district. He generated the district's first surpluses in a decade, significantly reduced operating costs, pioneered new investments in smaller class sizes, and improved instructional technology and other reform measures. In 2011, he relinquished supervision of district operations to focus full time on a massive budget crisis that confronted the district in the wake of a 15 percent cut in state and federal funding.
Before coming to the School District of Philadelphia, Masch served as secretary of the budget for the Commonwealth of Pennsylvania from 2003 through 2008. As a member of the governor's senior staff, he managed more than 850 employees in the offices of the Budget, Human Resources, Information Technology and Administrative Services. During his tenure, Masch was instrumental in a significant increase of state investment in education. Between 2003 and 2008, annual funding of Pennsylvania's 500 school districts increased by 40 percent, almost entirely through improved efficiency and lower operating costs in Pennsylvania state agencies and departments.
Masch also served as vice president for budget and management at the University of Pennsylvania (Penn) from 1996 to 2002. He was accountable for operating and capital budget planning, business development and investment strategy, tuition and financial aid strategy, and the integration of the health system and university finances. In addition, he was an adjunct faculty member in the Fels Institute of Government.
At Penn, he directed the first in-depth analysis of the university's budgeting in two decades and introduced changes that increased equity, transparency and efficiency. As a member of the president's leadership team, he assisted in the development of the university's five-year strategic plan and initiated a rolling, five-year budget planning cycle, playing a key role in implementing each school's multiyear budget plan.
Earlier in his career, Masch worked as the budget director for the City of Philadelphia and was a member of the mayor's cabinet. He is also a senior fellow at the Pennsylvania Budget and Policy Center and a fellow at the National Academy of Public Administration.
"I am extremely grateful for the opportunity to serve Manhattan College," Masch said. "The meetings I have already had with President O'Donnell and with deans, faculty, students and senior staff have demonstrated to me that this College is a very special place — small enough that everyone matters, big enough to offer a diverse and exceptional range of educational experiences, and uniquely committed to a mission of service and social justice. It is an honor to be here."
About Manhattan College:
Manhattan College is located at West 242nd Street near Broadway in the Riverdale section of the Bronx, one mile from the Westchester County line and accessible by MTA subway line No. 1. For directions to the campus, visit http://www.manhattan.edu.
Founded in 1853, Manhattan College is an independent, Lasallian Catholic, coeducational institution of higher learning offering more than 40 major programs of undergraduate study in the areas of arts, business, education and health, engineering and science, along with continuing and professional studies, and a graduate division. For more information about Manhattan College, visit http://www.manhattan.edu.
Press Contact:
Liz Connolly Bauman
Assistant Director of Communications
email: public_relations(at)manhattan(dot)edu