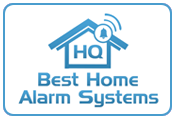 Each year BHASR releases the top picks of the best wireless home security systems.
Houston, TX (PRWEB) January 14, 2013
BestHomeAlarmSystemsReviews.com (BHASR) recently released their top picks for the best wireless home security systems in 2013. The independent home security systems reviews website focuses on delivering unbiased reviews of the top home security companies in the nation.
Mike Bristow, from BHASR states, "Each year BHASR releases the top picks of the best home security system companies and have several subcategories including best DIY home security system and best wireless home security system. The three top wireless home security systems are offered by FrontPoint Security, Protect America and ADT. The BHASR website provides detailed reviews of all three companies."
Wireless home security systems are becoming more and more popular because they are both portable and easy to install. The do-it-yourself (DIY) consumer can have a wireless home security system setup in 30 minutes or less depending on how many security sensors there are. All of the system's components communicate with to the home security control panel wirelessly similar to a wireless network. The communication to the home security companies monitoring station can also be wireless over a cellular signal. The top home security companies listed on the BHASR website all provide cellular monitoring services which is a 100% wireless, safe and reliable communication from a customer's home to the home security company's central monitoring station.
Due to the demand in wireless home security, BHASR focuses on providing consumers with insight on what companies provide the best wireless home security system. Each aspect of the home security company's wireless offering is reviewed on BestHomeAlarmSystemsReviews.com.
About BestHomeAlarmSystemsReviews.com
BestHomeAlarmSystemsReviews.com delivers unbiased home security systems reviews and home security equipment and technology. Annual reviews are posted on the BestHomeAlarmSystemsReviews.com website that rank the top providers in the home security monitoring industry. Consumers who are in the market for a home security system can compare the leading providers to help them make and educated decision on purchasing the best security system for their family.