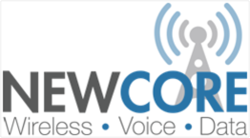 NewCore Wireless has been a leader in the wireless industry for many years, and we look forward to presenting our perspectives on how carriers can become involved in contributing their region's public safety broadband network deployment.
Saint Cloud, Minn. (PRWEB) January 14, 2013
NewCore Wireless, the leading full-service hosted wireless technology provider for carriers, announced today that General Manager and COO Albert Kangas will participate in a panel presentation on January 18, 2013 at the National Telecommunications Cooperative Association's (NTCA) Wireless Symposium and Wi-Fi Expo in San Antonio, TX, sharing the company's thought-leadership and expertise in the wireless broadband industry. The Wireless Symposium and Wi-Fi Expo will bring industry executives together over three days to share knowledge and create new business relationships in the rural telecommunications community.
The panel, titled "The Public Safety Wireless Broadband Network: How it May Affect Your Business" will focus on opportunities for carriers to participate in the building and deploying of the public safety broadband network. Panelists will deliver an overview of the nation's 9-1-1 emergency call system and the Next Generation 9-1-1 (NG911) technologies that are being deployed in the near future. Discussion will also focus on how carriers can contribute to working with state and federal governments to ensure that the benefits of these technologies are available more quickly and efficiently.
"NewCore Wireless has been a leader in the rural wireless industry for many years, and we look forward to presenting our perspectives on how carriers can become involved in contributing their region's public safety broadband network deployment", said Albert Kangas, General Manager and COO of NewCore Wireless. "As one of the early pioneers in this industry, we have a deep insight into this topic. Given our long history and experience, we are eager to share our vision of how the public safety broadband network will develop over the next two years and how members of NTCA can get involved."
What: Panel titled: "The Public Safety Wireless Broadband Network: How it May Affect Your Business"
When: Friday, January 18, 2013 - 10:30 a.m. – 11:30 a.m. CST
Where: Wireless Symposium and Wi-Fi Expo - Grand Hyatt San Antonio, TX
About NewCore Wireless
NewCore Wireless is the leading full-service hosted wireless technology provider offering solutions to carriers. Our Switching Platform is capable of providing 2G (GSM), 3G (UMTS) and 4G (LTE) wireless services. We also provide Value Added Services like SMS, MMS, voicemail, prepaid, E911, CALEA and CMAS that allow small carriers the opportunity to compete on the same level as Tier 1 carriers. NewCore Wireless was founded in 2008 with the mission of providing innovative technology solutions to rural carriers that deliver scalable, end-to-end solutions. We offer each of our network partners the flexibility to run their own wireless business without the added expense of the core network. The company is headquartered in St. Cloud, MN.
http://www.newcorewireless.net
twitter.com/NewCoreWireless
facebook.com/NewCoreWireless