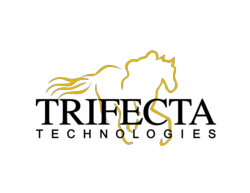 We are very pleased to announce that Kendra Hollinger has accepted this critical leadership role for Trifecta
Allentown, PA (PRWEB) January 16, 2013
Trifecta Technologies, the web-based business solutions provider headquartered in Pennsylvania, has named Kendra Hollinger Vice President, Sales and Strategic Alliances, effective January 1, 2013. In this role Ms. Hollinger will oversee sales and business partner relationship activities for Trifecta and provide additional support for their expanded focus on cloud solutions, including many projects related to the Salesforce Platform.
Ms. Hollinger's background in IT, client management and project development will serve her well as she works with Trifecta senior management to shape the vision for Trifecta's future as a technology innovator and trusted business partner for clients.
"We are very pleased to announce that Kendra Hollinger has accepted this critical leadership role for Trifecta," said Doug Pelletier, founder and president of Trifecta Technologies. "Kendra's industry experience, commitment to customer satisfaction and dedication to identifying productive partnerships, like Salesforce and Heroku, positions us very well in the years to come as we expand our business into cloud-based and mobile solutions."
Trifecta has made a commitment to bolster their salesforce.com certified staff and has earned a reputation as an innovative "problem solver" by designing solutions to effectively extend the Salesforce Platform to take advantage of everything the CRM solution offers to its customers.
Ms. Hollinger has been at Trifecta since 2010 in the role of Client Engagement Manager, managing projects and client relationships throughout the country. Prior to joining Trifecta, Ms. Hollinger was COO of Active Data Exchange and has over 16 years of experience in the IT industry.
Ms. Hollinger received a Bachelor of Arts in English and Communications from Moravian College in Bethlehem, PA, graduating with honors.
ABOUT TRIFECTA TECHNOLOGIES
Founded 22 years ago, Trifecta Technologies develops award-winning, innovative, and high-value cloud, social and mobile applications. Trifecta is a Salesforce.com Silver Cloud Alliance Partner and Heroku Platinum Partner, with a rich history of helping clients achieve successful outcomes. Trifecta was recently named one of the Top 10 Fastest growing Companies in the Lehigh Valley, one of Best Places to Work in PA 2012, and named to the Inc. 5000 list of Fastest Growing Companies in America. Trifecta is headquartered in Allentown, PA with development centers in Toronto, Ontario and Visakhapatnam, India.
To learn more, visit trifecta.com.
Contact:
Michael Corr
Trifecta Technologies
Director of Marketing
610.530.7200