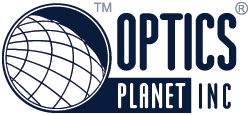 Northbrook, Il (PRWEB) January 14, 2013
OpticsPlanet heads to Las Vegas to cover SHOT Show 2013. A full team of Gear Experts will report on new riflescopes, binoculars, holsters and more from the world's most trusted brands through GearExpert.com. GearExpert was among the first to see some of 2012's most exciting and popular products, including the EOTech G33 Magnifier, Nikon P223 Rifle Scopes and the Crimson Trace Rail Master. SHOT Show 2013 provides another chance for OpticsPlanet to give their fans the inside scoop on the gear they most want to see.
In addition to covering the show on GearExpert.com, the OpticsPlanet Facebook Page and the OpticsPlanet YouTube Channel, OpticsPlanet will run daily giveaways starting Tuesday, January 15, 2013 through Saturday, January 19, 2013 on their Facebook page. These giveaways allow fans learning about new products to win some of the most exciting upcoming gear from top brands NightForce, Nikon, EOTech, Crimson Trace and Streamlight. Each day brings a new opportunity for fans to win.
OpticsPlanet's Product Specialists will also head to SHOT Show to take a look at the latest equipment and talk to manufacturer representatives. These Product Specialists give customers extra support and information all year. SHOT Show is their chance to learn about new products before they're released so they can provide accurate recommendations throughout 2013.
OpticsPlanet's GearExpert.com will have exclusive videos, photos and write-ups on the best new gear from SHOT Show 2013, and continue to discuss and review these products all year.
About OpticsPlanet, Inc.
Founded in 2000, OpticsPlanet, Inc. is the leading online destination for technical and high-performance gear. OpticsPlanet, Inc. serves demanding enthusiasts and professionals who are passionate about their jobs, serious about their recreation, and devoted to their service. Currently offering over 700,000 items from 2,500 brands in 300 niche specialty categories, OpticsPlanet, Inc.'s wide selection of riflescopes, holsters, sunglasses, flashlights and more combined with great prices, in-house customer service and a knowledgeable team of specialists has helped it grow into one of the largest online retailers in the world.
In 2012, the company was recognized for the sixth straight year by Internet Retailer Magazine as one of the top 500 e-retailers in the United States. OpticsPlanet, Inc. has also been recognized by Inc. Magazine as one of the top 5,000 fastest growing companies in the country, and the Better Business Bureau has ranked them as A+.
Some of the stores in OpticsPlanet, Inc.'s portfolio include OpticsPlanet.com, Dvor.com – the world's first members only store devoted to gear – EyewearPlanet.com, Tactical-Store.com, and LabPlanet.com.