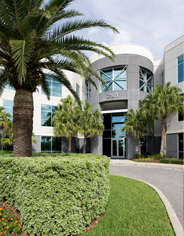 Orlando, FL (PRWEB) January 15, 2013
CD-adapco recently opened its new Orlando office. The new office is designed with client interaction in mind, with a state-of-the-art training facility, and dedicated desk space at which customers can work alongside CD-adapco engineers when visiting the office. The company will host a Technology Open Day event on January 24th to show off the new location.
The Orlando team is very proud of their new office, conveniently located near I-4 and the East-West Expressway. CD-adapco is in the "Windsor at MetroCenter" complex at 2101 Park Center Drive, Suite 290, Orlando, FL 32835. The office phone number is 407-517-5919.
The January 24th event, "Engineering Simulation Technology Open Day" is open to local companies and clients. Throughout the day, CD-adapco engineers and developers will highlight how customers benefit from engineering simulation through interactive demonstrations, presentations, and one-on-one sessions.
Registration for the event and a full schedule of activities can be found at: http://bit.ly/SLS4je.