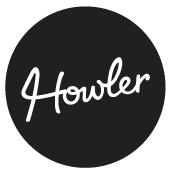 H.Q. is renowned for its 90 years of rich history
(PRWEB) January 15, 2013
Howler Digital is an application developing company and owns a prestigious interactive site which has provided quality services, mostly to the Australian public. Their outstanding service activity has helped them receive a nomination for the best 2012 website awards.
Recently, the company has decided to move into a new office located at 45 Nerang St. Southport. This decision has the primary role of providing convenience to the customers. The building, situated right in the center of Southport's CDB, is very close to numerous key business landmarks. The original Gold Coast Council Chamber is situated to the west of the Nerang Building. North from the new Howler headquarters, there is the Southport Courthouse. This move comes directly with the revamp of their website.
The current H.Q. is renowned for its 90 years of rich history. Erected in 1922, the Nerang Building was the very first Ambulance Station on the Gold Coast. Originally a 2-story construction, the building's architecture has earned it an award following the grand opening.
Throughout the years, the design of the Nerang Building has seen a few modifications, particularly between the 1950s and 1960s. A significant alteration to the construction was performed in the 1970s. The architects at the time replaced the original façade of the edifice with a split faced block and screen. The last additions have completely concealed the previous architectural genius associated with the Gold Coast's first Ambulance Station.
The last redesign of the Nerang Building was made in 2002 by the Burling Brown Architects. Hired by the Howe family, the architects have managed to restore the edifice to its former glory. The present exterior facade of the construction now has the design that made it famous in the first place.
The interior of the building was also revamped and modernized to accommodate office space. The Nerang Building is now a modern office space with 1011 m2 of NLA. It also integrates 3 boardrooms, a spacious lobby, a front balcony entertainment area and 2 kitchens. The establishment also includes an outdoor entertainment area and a car parking space that can accommodate 11 automobiles on the rear.
This press release serves as an official announcement that Howler Digital's new headquarters is located at 45 Nerang St. Southport. The digital agency Brisbane can be contacted by telephone at +617 5634 9587 Monday to Friday between 9.00 am and 5:30 pm. The email used for general enquiry from the agency is hello@howlerdigital.com.au.