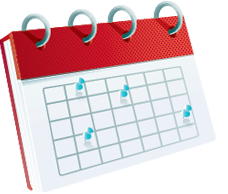 Free, fully working 30-day trial version of NimbleSchedule available!
(PRWEB) January 16, 2013
Nimble Schedule is one of the applications that have capitalized on the advent of global outsourcing with their innovative application that transforms the complicated process of scheduling shifts between geographically different location into a quick, straightforward and efficient task. The software that now has support for the mobile platforms aggregates a plethora of expedient functions within an intuitive, easy to use interface.
By utilizing the Nimble Schedule solutions, numerous business owners have reduced the number of overlapping/uncovered shifts, limited the downtime related to scheduling and managed to save a substantial amount of cash. In fact, the website of the service provider accommodates several positive testimonials depicting the obvious and less obvious benefits of employing the arrangement strategy created by Nimble Schedule developers.
The newest feature in discussion here enables employees of the management of the companies to automatically assign their employees for the shifts that are not covered via a predefined set of rules. The information utilized for this purpose is securely stored on the online servers, which eliminates the need to synchronize devices in order to perform the scheduling. In addition, the managers that are handling the schedules gain full access to several live versions, and are able to manually select replacements, decide whether or not to approve shift switching/time off requests, etc.
The online clock in/out is equally useful for the employees, who are able to visualize the entire schedule or a partial segment, pick the shifts that are not yet covered, get in touch with their coworkers, request trade shifting and message their department management or colleagues.
Nimble Schedule constitutes a glimpse of the future of globalized organizations and corporations. With virtually all timetables accessible via mobile devices, the agenda of both the managers and the employees becomes much clearer. Online time clocking – however useful – is only the tip of the iceberg.
The comprehensive application integrates several other functions, such as helpful reports on the costs of the labor according to the scheduling data, the stats of every individual on the payroll, detailed evaluations and analytics, support for all time zones, alerts and reminders, etc. The aforementioned list of feature makes the NimbleSchedule app useful not only for the corporate segment. The practicality of software deems it invaluable in the healthcare, hospitality, non-profit and education as well.
For interested users, a free, fully working 30-day trial version of NimbleSchedule can be downloaded from the website of the developer. Check out the offer here.