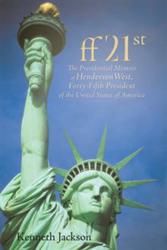 The sole determinant of equality should simply not be the fact that you biologically exist.
Nova Scotia (PRWEB) January 15, 2013
Human equality, as defined by the United Nations is not relevant. Modern America is not ready to accept this definition nor is there any desire to implement it. Though the UN guidelines represent a noble definition, president Henderson West has created a definition of equality which revolves around a number of "access points", so that equality is redefined to be equal access to a societal framework, rather than human qualities.
The fundamental principles of the United Nations are outlined in the Declaration of Human Rights. Human rights are a concept that are irrelevant in the 21st century. At best, humanity has individual "rights" and even these are nebulous in their actual existence.
A concept of equality in terms of access to certain points of existence then makes for an acceptable definition of equality. Access to be able to earn an abundant living, access to shelter, access to food, access to government, access to medicine, access to education and access to religion are the keys to delivering any semblance of equality in the modern world.
Forty-fifth president of the United States, Henderson West, understands that in order to create a culture of equality in people's minds, that a societal infrastructure of equality must come first. West, through the "New Freedom Initiative", builds a societal structure whereby every American has the same access to the political, economic and cultural aspects of America. Through this framework, individuals are provided with an equal foundation of needs so that the constitutional goals of "life, liberty and the pursuit of happiness" is available to everyone to the same extent. How much each individual pursues these goals, then is a matter of free choice. Societal limitations that previously existed such as living conditions, education, health and prejudice are eliminated
Kenneth Jackson the author of"ff21st" states, "Humanity has not evolved sufficiently in the last 100 years for a spirit of physical equality to be considered. As a species, humans just are not there yet. However, it is very feasible to craft a concept of "equality of access" to the basic human needs as a platform for everyone, who will then possess equality of access to the freedoms we should all enjoy. "
Kenneth Jackson possesses a political science degree and a MBA in international business from SMU. An avid hockey goaltender, guitar player, social observer and reader, Jackson uses his capacities to observe culture and develop plausible solutions.
"ff21st" is available on amazon, Barnes & Noble and by order from your favorite book seller.