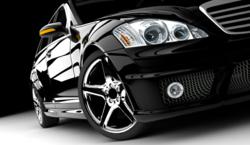 Resolve to Never Drink and Drive
Dallas, TX (PRWEB) January 14, 2013
The statistics say about 40-45% of Americans set New Year's Resolutions, but according to Stephen Shapiro, author of Goal-Free Living, "24% (one in four people) never succeed and have failed on every resolution ever year." However, for those that make resolutions there is a higher rate of success in changing habits than nonresolvers; at six months, 46% of the resolvers were continuously successful compared to 4% of the nonresolvers
So what are people resolving to change? Tammy Beckman reports that the top resolutions for 2012 included losing weight and getting fit or healthy, saving money, quitting smoking, starting or enjoying relationships. None of these facts are a surprise. Making life style changes is what the resolution is all about. But what about The ONE that is easy to achieve that saves you money?
Resolve to Never Drink and Drive. This simple idea did not make the top ten resolutions. Yet, in Texas, according to the Texas Department of Transportation study, a first time offender could expect to pay between $9000 and $24,000 for DWI arrest and conviction. What about the large price should a DWI be responsible for a death such as a recent alleged incident involving a Dallas Cowboy football player? Designated Drivers are an essential key to setting and keeping this resolution. Even easier are hired Designated Driver services, such as Preferred Chauffeur, which relieves everyone at the party of DD duty yet a safe, professional service sees to it you and your vehicle make it home safely.
How does Preferred Chauffeur work? Simple, remember the New Year's Resolution to Never Drink and Drive before you go out and make a reservation either on line or by phone. That's it.
Preferred Chauffeur is a primer designated driving service located in the Dallas area. Willing to drive anyone home in their car home for any reason with the motto, Getting your Auto and Body home safely. Preferred Chauffeur was founded in 2011 with the goal of providing a viable option to driving while impaired. For more information on Preferred Chauffeur visit the company website at http://www.preferredchauffeur.com, or call Ryan Prince at 972-516-9000.