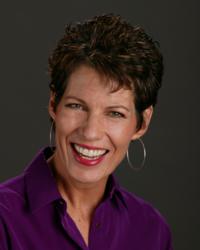 This Is No Lecture! This Is A "Get Er Done" Workshop.
Rogersville, MO (PRWEB) January 17, 2013
Small business expert Ellen Rohr has helped hundreds of entrepreneurs start and fix their businesses since 1995. Her strategy is simple: Easy disciplined actions that can create financial freedom.
Rohr believes the approach to financial health is comparable to the approach of living a healthy lifestyle. Her debt reduction system involves certain "diet and exercise" techniques that anyone can implement. She has developed a method for reducing debt with an enthusiastic attitude.
Rohr has announced that she will demonstrate her commitment to financial freedom by hosting a live online business workshop. She explains that the workshop will take an interactive approach to help attendees put a debt reduction plan together. The workshop entitled "Free and Clear Debt Reduction" will be live on Thursday, January 31st at 12:00 pm Central Time.
Rohr will interact with participants as she shows them how put a comprehensive debt reduction plan into place. Rohr cautions that the webinar is not a lecture, but a powerful course that will help participants customize a system for debt reduction:
"I will reveal the real reason people are in debt and how to change the inertia. I will also share specific tools to put debt reduction on auto-pilot. Participants will assemble their debt free plans in real time during the online workshop. I will guide attendees through the process with all forms, information and procedures included to engage their debt free plans."
Rohr is also including private email support after the webinar has ended. Registration for the online workshop is $19.95. Participants can register for the event by visiting Rohr's website:
http://www.barebonesbiz.com/online-business-workshop/
Ellen Rohr is author of The Bare Bones Biz Plan and president of Bare Bones Biz Inc., a venture capital and consulting company in Rogersville, MO. Since 1995, Ellen Rohr has helped hundreds of clients start, fix and grow their own small businesses.