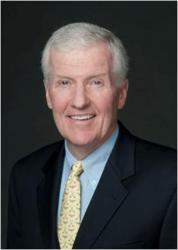 The opportunities in the Houston talent management industry are unsurpassed anywhere in the world.
Houston, TX (PRWEB) January 15, 2013
The Houston office of Career Partners International announces the promotion of John F. Burke to Chief Operating Officer and Partner responsible for all practices in the Houston office. Michael D. McKee and Sheryl Dawson, founding partners of Career Partners International - Houston, announced the promotion effective January 7th, 2013.
After another record year of revenue growth in 2012, Career Partners International - Houston reorganized their leadership team to be positioned for continued growth in response to the organizational needs of their clients and the demands of an increasingly complex talent management marketplace. With over 200 locations worldwide, Career Partners International is positioned for ongoing growth and innovation in human capital strategies which are at the heart of an organization's ability to achieve business goals.
"The opportunities in the Houston talent management industry are unsurpassed anywhere in the world," Burke shared. "As a leader in the energy and health care industries, as well as manufacturing, technology, and services, Houston is an international economic engine and a magnet for top talent."
As Senior Vice President of Career Partners International - Houston's recruiting divisions, John Burke has achieved significant successes including providing high quality recruiting and placement services to various industries, adding a comprehensive outsourcing solution that enables organizations to more cost effectively hire top talent while focusing on their core businesses, and launching a joint venture establishing the retained search division, Kensington International – Houston.
Mike McKee commented, "With John's extensive operational and consulting experience, he brings the right combination of leadership and consulting expertise not only to continue the expansion of our recruiting groups, but to manage the operations of our leadership development and career transition divisions as well. We are excited to have him assume the challenge of managing all practices and delivery of these essential talent management services."
In addition to the recruiting divisions, Burke will lead operations of the Talent Strategies Group, which has experienced significant growth in a comprehensive range of talent management services including strategic and workforce planning, assessment, succession planning and leadership development, executive coaching, knowledge transfer, engagement and retention solutions. He also will lead their career transition practices including outplacement, retirement planning, and executive transition offered under The McKee Group and Pinnacle Transition brands.
Burke brings over 30 years of experience in sales, marketing and operations leadership to this role. Prior to joining Career Partners International, he was General Manager of the Lee Hecht Harrison (LHH) Houston office and led the growth of the LHH market share in talent development services and products. Over his career, Burke has held various business development and operations positions leading to COO; his diverse background includes working for major corporations such as Mobil Chemical, as well as entrepreneurial ventures in the chemicals and services industries.
Sheryl Dawson stated, "After more than 25 years in the talent management consulting business, I can say without reservation that John Burke possesses unequaled expertise, credibility and dedication in our industry. Not only does he earn the confidence of our clients, but his consummate professionalism engenders their trust and loyalty."
McKee concluded, "Career Partners International offers a talent management consulting value proposition that cannot be beat. In partnering with our clients, I am confident our leadership and consulting teams offer organizations of all sizes and industries the integrated talent management solutions they require to compete and succeed in this rapidly changing, uncertain, and dynamic business environment."
About Career Partners International - Houston
CPI Houston has a 25 year track record of success in Houston and Austin facilitating talent management optimization. Their comprehensive services and internationally recognized products enhance their ability to meet the needs of client companies, positioning the firm as one of the leading talent management consulting practices in Houston and Austin. Under the CPI Houston brand, they offer transition services with executive level services provided through The McKee Group. Performance Search Group is their recruiting division and Talent Strategies Group their division for talent strategy, assessment and development. For more information visit: cpihouston.com.
About Career Partners International
Established in 1987, Career Partners International is one of the world's largest and most successful global providers of talent management solutions. Organizations of all sizes and industries turn to Career Partners International to successfully assess, engage, develop and transition talent using the expertise of over 1600 highly experienced professionals in the areas of assessment, executive coaching, leadership development and outplacement. With more than 200 offices in over 40 countries around the world, Career Partners International assures that its clients have local experts with global reach in talent development, career management, executive coaching, outplacement and career transition services. Additional information can be found by visiting cpiworld.com.