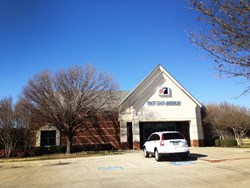 Making our members happy is critical. This technology will make it so much easier for them to do business with us.
CHATTANOOGA, Tenn. (PRWEB) January 14, 2013
SIGNiX, a leading provider of secure digital signatures, recently added First Class American Credit Union to its expanding list of credit union clients. The credit union is using SIGNiX's digital signature service so members can securely sign documents online.
"Making our members happy is critical," said Nancy Croix-Stroud, CEO of First Class American CU. "This technology will make it so much easier for them to do business with us. What once took days or weeks can be completed in minutes from any computer or mobile device with an Internet connection."
SIGNiX will deploy its MyDoX product, a browser-based service that enables users to upload documents, customize fields and immediately send documents out for signatures. SIGNiX uses cloud technology to make implementation seamless, as there'sno hardware or software to install.
In addition to convenience, MyDoX adds a level of security to First Class American CU's document signing process that wasn't possible with wet ink signatures.
"The documents created using SIGNiX's technology have the signing history built in, so anyone with free PDF reader software can open a document to see if it has been tampered with," said Jay Jumper, President and CEO of SIGNiX. "Our signatures can be verified decades down the road because they are based on internationally accepted cryptographic standards."
About SIGNiX
SIGNiX, headquartered in Chattanooga, Tenn., offers a standards-based digital signature service that lets users send and sign documents online without compromising on security. SIGNiX enables customers to make their processes paperless with a solution that is secure, auditable and compliant with laws and regulations in the United States and internationally. Users can be immediately authenticated online so documents can be legally executed electronically without the costs, risks, delays or resources of paper processing.
About First Class American Credit Union
First Class American Credit Union serves members in the Fort Worth, Texas, community. Founded in 1929 under the name Fort Worth Postal Credit Union, the organization has grown from the nine founding members to more than 6,900 members.