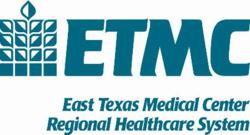 "To be able to work with the likes of East Texas Medical Center is a tremendous honor for us, because they are as passionate as we are about driving results, and it is now our goal to help them do just that."
Atlanta, GA (PRWEB) January 16, 2013
AchieveIt, a leading provider of execution management and strategic planning software, announced today that East Texas Medical Center, a Regional Medical Care Facility in Tyler, Texas, is the latest organization to adopt its cloud-based technology platform. East Texas Medical Center will deploy a full suite of tools, from scorecards to dashboards to automated email reminders and alerts, to drive accountability and execution throughout the organization.
AchieveIt offers cloud-based systems and support services designed to accelerate financial and operational results through enhanced visibility and accountability. Its suite of web-based software applications includes best-of-breed methodology, as well as a variety of business intelligence tools. East Texas Medical Center will deploy the technology in part to create a culture of collaboration, accountability, and execution that will produce significant business results.
"We are passionate about working with companies that want to develop sustainable cultures of execution," said Scott Regan, AchieveIt founder and chief execution officer. "To be able to work with the likes of East Texas Medical Center is a tremendous honor for us, because they are as passionate as we are about driving results, and it is now our goal to help them do just that."
Launched in late 2010, AchieveIt has quickly established itself as the leading provider of strategic planning and execution management software across many vertical markets, including healthcare, financial services, higher education, government, professional and other services, engineering, and retail. Its core applications include ExecuteIt, AnalyzeIt, and ImproveIt, which integrate into a seamless application that fosters strategy development, execution management, and performance and quality improvement.
About AchieveIt
Serving more than 175 clients in 40 states and South America, AchieveIt helps organizations transform vision and goals into tangible business results by executing smarter, faster, and better. Through its suite of cloud-based strategy development and execution management applications, AchieveIt accelerates transformation through enhanced accountability, transparency, and execution. The company provides an innovative set of online tools to develop, monitor, and implement strategic and operational plans, performance and quality improvement projects, and leadership and management programs. A national thought-leader on strategy development and execution management, AchieveIt offers free webinars and white papers on its website at AchieveIt.com.