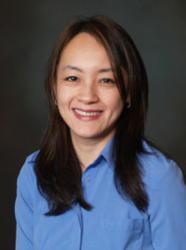 I'm in the business of saving teeth and improving my patients' quality of life.
FOLSOM, CA (PRWEB) January 14, 2013
SmileCare is proud to welcome Sacramento endodontist Peiti Su to its team of dental specialists and general dentists. Dr. Su specializes in the diagnosis and treatment of problems associated with the tooth pulp, which is the soft tissue located inside the root canal. Dr. Su's services include root canal therapy and retreatment, apicoectomy, and endodontic surgery.
Dr. Su treats both adults and children. She coordinates endodontic care with both SmileCare and non-SmileCare general dentists to ensure patients get the help they need.
"People come to me because they're in so much pain they can't eat, sleep or function. It's very satisfying to me when I can alleviate the pain," Dr. Su said. "I'm in the business of saving teeth and improving my patients' quality of life."
Dr. Su will start in February at three SmileCare locations:
SmileCare Citrus Heights
6406 Sunrise Blvd.
Citrus Heights, CA 95610
(916) 727-1880
SmileCare Elk Grove
9184 E. Stockton Blvd.
Elk Grove, CA 95624
(916) 686-1101
SmileCare Folsom
825 East Bidwell, Suite 400
Folsom, CA 95630
(916) 984-4591
Dr. Su is fluent in English and Chinese. She graduated from the University of the Pacific School of Dentistry in San Francisco, CA and completed her residency at Lutheran Medical Center in Brooklyn, NY. She holds a B.S. in Electrical Engineering from San Francisco State University and an MBA in Systems Engineering from San Jose State University. Dr. Su is a member of the American Association of Endodontics, the American Dental Association, the California Dental Association and the Sacramento District Dental Society.
SmileCare accepts more than 200 types of insurance and offers SmilePlus® for patients without insurance, which can save them up to 70% on dental costs.* SmileCare also offers financing plans for patients who qualify. For more information, visit http://www.smilecare.com or call 1-800-32-SMILE.
###
About SmileCare and Coast Dental
Coast Dental of California Dental Group of ADAM DIASTI, with its professional associations, is one of the largest providers of general and specialty care in the United States with more than 180 affiliated practices operating as Coast Dental, SmileCare and Nevada Dental Associates in Florida, Georgia, California, Nevada and Texas. Coast Dental Services, Inc. is a privately-held practice management company that provides comprehensive, non-clinical business and administrative services to its affiliated practices. The company is headquartered in Tampa, Florida. For more information, visit CoastDental.com.
Disclaimers
*SmilePlus® IS NOT A REGISTERED INSURANCE PLAN. SmilePlus cannot be combined with insurance or discount dental plans. Minimum fee only. Fee may vary with complexity of case. The dentists and hygienists are employees or independent contractors of Coast Dental of California Dental Group of ADAM DIASTI, D.D.S. P.C., (Adam Diasti, DDS, Lic. 60596). SC-800313