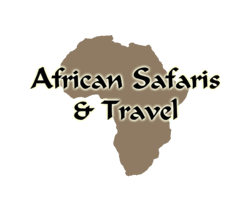 We will help you plan your dream safari!
Prescott, Arizona (PRWEB) January 15, 2013
This is exciting news for anyone who ever thought about going on a safari in Africa. Louis van Tonder, well known in the African safari world as an expert safari consultant, has returned to the safari industry; arranging African safaris for individuals, groups and travel agents.
Louis has been in the safari industry since the late seventies both as safari guide, as well as camp owner in both Zambia and South Africa. He is a safari specialist safari consultant who knows the terrain and speaks numerous of the local languages spoken in Southen Africa.
For the last two years, Louis marketed safari camps and lodges to travel agents and tour operators here in the United States; but has now returned to the operations side of the industry with his new tour operating company, "African Safaris and Travel."
Along with the new company there is a new comprehensive website http://www.safaris101.com. The aptly named website makes use of new and cutting edge technology in the form of i-Brochures and Virtual Itineraries, as well as a very extensive section labelled "Frequently Asked Questions." It is indeed one of the most visually appealing and informative African safari websites.
Naturally, many folks planning a safari to Africa have not visited the continent before and have numerous questions and concerns they would like to have addressed. The attached article addresses the most frequently asked questions – naturally, there will be more, and what is not addressed in the attached article or on their website, Louis will gladly assist with expert advice for any person who would like to know more about Africa, and simply the best vacation one can ever enjoy – a safari in Africa!
Contact Information
Louis van Tonder
African Safaris and Travel
(928) 899-5917
http://www.safaris101.com
e-mail: LVT(at)safaris101(dot)com