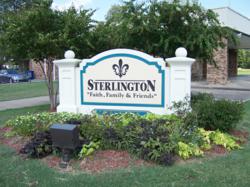 Good things are happening in Sterlington and North Ouachita Parish and there is a promise of even better things on the horizon.
Sterlington, LA (PRWEB) January 16, 2013
It will not come as any surprise that a major focus of the Sterlington Chamber of Commerce website is oriented towards the sharing of information on area businesses with local residents. Highlights of this function of the website include:

There is a lot more information on this website, however, that will be of ongoing general interest and need for all area residents- consumer and business. This part of the website consists of contact listings for emergency and general public services plus ongoing resident-oriented community information. Examples include:
Contact information for local, state and federal government offices,
Contact information for area resources and public services,
Information related to upcoming elections and political issues,
An area calendar of events, and
The most current State of the Town presentation from the Mayor.
If only for the consolidated emergency and general needs contact information, members will want to bookmark this site and use it often. It is the Chamber's hope, however, that our members and prospective members find the ongoing information about local businesses, and current special offers, to also be something they will want to review on a regular basis.
Quote from Guy Miller, President, Sterlington Chamber of Commerce:
"The Sterlington Chamber of Commerce website is a 'living' website. The Chamber Board is very open to including any information of interest to you that we might have initially overlooked. So if you see contact information that we have not yet posted, know of dates for local events, or think of any other type of information that would be of interest or benefit to you and your neighbors, please contact us at the Chamber with your thoughts and suggestions. Also, don't forget to remind your favorite local businesses that Chamber members can always submit current discounts, deals and specials for posting on this website."