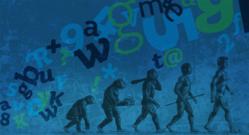 Portland, Ore. (PRWEB) January 15, 2013
Extensis announced today it will host a free symposium titled "The Evolution of Font Management" on February 1, 2013 in New York City. Featuring content from Publicis, Condé Nast, Time Inc, mcgarrybowen, and Frank Martinez Esq, the premier legal authority on fonts and intellectual property, attendees will receive practical font management tips from those who have hands-on experience.
Event Details

TITLE: The Evolution of Font Management Symposium
DATE: Friday, February 1, 2013
TIME: 9:30 a.m. – 3:00 p.m. (includes hosted lunch)
LOCATION: Fashion Institute of Technology – New York City
COST: Attendance is free of charge
RSVP and Full Symposium Details: http://www.extensis.com/fontsymposium
Join the conversation: #fontsymposium
Attendees will receive information about:
The evolution of fonts in the creative workflow
Managing fonts across nationwide creative teams
Legal risks and how to avoid them
The challenges and benefits of team-based font management
Pre-registration is required by Friday, January 25th.
About Extensis Font Management Solutions
Extensis empowers designers, developers and enterprises across the globe with the font management tools they need to control corporate typographic branding. Suitcase Fusion 4 continues to lead the way in font management technology by bringing intuitive font handling tools directly into the creative workflow, allowing designers to access them wherever and whenever they are needed. Universal Type Server 3 is the world's leading font server, offering the most effective solution for helping enterprises manage, organize, and distribute their font collections and ensure font compliance.
About Extensis
Extensis® is a leading developer of software and services for creative professionals and workgroups. Their solutions streamline workflows, securely manage digital assets and fonts, and control corporate typographic branding. Used by hundreds of Fortune 5000 companies, Extensis' award-winning server, desktop, and web service products include: Portfolio Server® for digital asset management, Universal Type Server® for server-based font management, Suitcase Fusion™ for single-user font management, and the WebINK® web font rental service. Founded in 1993, Extensis is based in Portland, Oregon, and the United Kingdom. For additional information, visit http://www.extensis.com
© Celartem, Inc. d.b.a. Extensis All rights reserved. EXTENSIS, WebINK, and Suitcase Fusion are trademarks or registered trademarks of Extensis in the United States of America, Canada, the European Union and/or other countries. This list of trademarks is not exhaustive. Other trademarks, registered trademarks, product names, company names, brands and service names mentioned herein are property of Extensis or other respective owners.
Contact
Jim Kidwell
Product Marketing Manager
(503) 274-2020 ext 163
jkidwell(at)extensis(dot)com