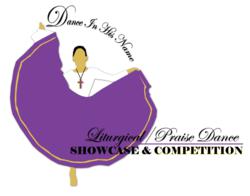 Memphis, Tenn (PRWEB) January 15, 2013
Local praise dance teams have the opportunity to win a $1000 cash prize and dance scholarships by participating in the 4th Annual "Dance In His Name" Liturgical/Praise Dance Showcase Competition on Saturday, June 22nd. Ballet On Wheels Dance School & Company is sponsoring this event to honor the spirit of dance worship. Registration is free through Feb. 15th and it will take place at the Bartlett Performing Arts Center at 5pm. Hallelujah 95.7's Michael Adrian Davis will host the event, which will include a diverse panel of acclaimed dance industry judges.
The praise dance teams must be connected with a church, have between 5-25 members over the age of 10 and no members can be a part of any professional dance troupes or companies. A full listing of the Official Rules is on the website at http://www.DanceInHisName.org. The teams will be judged in the following categories: Creativity/Originality, Dance Coordination/Synchronization, Technical Merit, Attire/Costume, and Overall Impression/Performance Presentation.
"We love to celebrate the art of dance in its many forms," said Chaunience Conner, founder of Ballet On Wheels Dance School & Company. "This competition will allow the liturgical teams to unite and praise God through dance."
Ballet On Wheels Dance School & Company is a local, non-profit African-American dance school and company founded in 2002. It provides fundamental classroom and theory instruction on the art of ballet, pointe, modern and jazz dance disciplines. The dance company is also committed to sponsoring innovative dance programs and projects that unite communities across the region.
©Fresh Touch Publicity, LLC is a publicity consultancy company designed to assist businesses with maximizing its exposure.