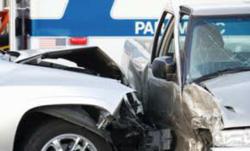 Miami, FL (PRWEB) January 22, 2013
John Leighton, a Florida personal injury attorney, has achieved a Superb rating of 10.0 from the expert site Avvo.com. This is the highest possible rating from the website and reflects Leighton's on-going commitment to his clients. (http://www.avvo.com/attorneys/33131-fl-john-leighton-1265689.html)
Avvo.com develops unbiased ratings for attorneys of all types in the United States using a mathematical formula, taking into account how long the attorney has practiced, how many cases they've handled, industry recognition, education, board certification, disciplinary history, professional achievements such as high-profile cases and industry recognition. This information is obtained from the Florida Bar Association, court records and the attorney's website.
All ratings from Avvo are determined by their specific formula to avoid bias and ratings cannot be altered by advertising or payment. Avvo also allows attorneys to use their website to answer questions from the public while past customers and industry peers may leave reviews and endorsements through each attorney's profile.
Along with his Superb 10.0 rating, which is the equivalent of a perfect score, Leighton is proud of the 18 peer endorsements he's obtained from lawyers in the Miami area and he actively participates on the Avvo community.
Readers interested in John Leighton's law firm can learn more through his website at http://www.leightonlaw.com/.
About John Elliott Leighton
John Leighton is a board-certified trial lawyer based in Miami, Florida and handles personal injury, medical malpractice, legal malpractice and tort lawsuit cases. As a trial lawyer, he has obtained some of the largest settlements and verdicts in the county and handled many high-profile cases. He also serves local and national media as a commentator on legal issues.
Leighton Law
1401 Brickell Avenue,
Suite 900
Miami, FL 33131
Toll Free: 888.395.0001
Phone: 305.347.3151
http://www.leightonlaw.com/