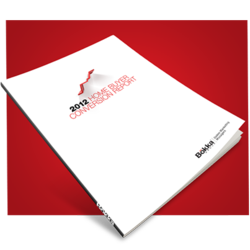 Each year, new social media tools emerge that give builders more ways to connect with, and inspire, potential home buyers.
Denver, CO (PRWEB) January 16, 2013
Paula Huggett, Vice President and Client Services Director of The Bokka Group, has been selected as a speaker at the 2013 International Builders Show to be held in Las Vegas, NV on January 22-24. Huggett will participate in a sales and marketing education session entitled Beyond Facebook: Pinterest, Google+ and More.
"Each year, new social media tools emerge that give builders more ways to connect with, and inspire, potential home buyers. Understanding how to use these tools – as well as the role that they play in an overall marketing strategy – can help builders gain a competitive edge in their market," says Huggett.
The session, which takes place on Wednesday, January 23 from 2:30 p.m. to 4:00 p.m., will include social media campaigns from home builders around the country with information about essential strategies for emerging social media platforms. During the session, attendees will learn how to develop engaging social media content that attracts more leads and delivers measurable bottom line results.
Attendees with full registration to the show or a single or two-day pass can attend the session on a first come, first served basis. Attendees are eligible to earn 1.5 hours of continuing education credits from the NAHB.
In addition to Huggett, session presenters include Carol Morgan of mRelevance and Kelly Fink of the Providence Group of Georgia.
The session will include highlights from The Bokka Group's Home Buyer Conversion Report, a comprehensive survey of how digital tools influence a home buyer's decision making process.
Huggett joins Jimmy Diffee, Vice President and Chief Effectiveness Officer for The Bokka Group, who has also been selected to speak at The International Builders Show in two separate sales and marketing education sessions.
For more information about sessions that include members of the Bokka Group team, visit the International Builders Show website. Visit the Bokka Group website for more information about how to order a free copy of the Home Buyer Conversion Report.
About The Bokka Group
The Bokka Group is an Online Marketing Management firm that helps builders increase marketing efficiency. Specializing in Top 100 home builders in the United States and Canada, The Bokka Group's proprietary Marketing Effectiveness Evaluation is the industry's leading comprehensive marketing evaluation tool. The Marketing Effectiveness Evaluation helps builders increase ROI across all marketing channels including online, signage, print, and more. For more details, contact Paula Huggett at (720) 889-3741.