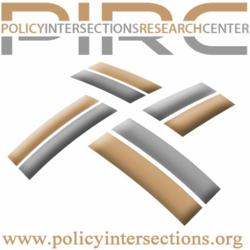 I think many people would agree with the statement that our leaders are not listening. The purpose of this petition is to grab their attention so that they have to listen to this segment of the American people. - PIRC Executive Director, Anthony Horvath
Holmen, WI (PRWEB) January 15, 2013
As Sanctity of Life Sunday approaches, Policy Intersections Research Center (PIRC) has launched a Pro-Life petition that will be used in face to face meetings with policy makers by PIRC Executive Director, Anthony Horvath.
Horvath says of the petition, "In our research, we have discovered how much of a culture of death prevails in society today. Through abortion and eugenics, life is not valued and the stakes are high, in fact, millions of lives are at risk." He continues, "This petition is 'A Petition for Life, Liberty, and Pursuit of Happiness' that we will take to legislators, their staffers, other lobbyists, judges and other people of influence to show that many Americans stand against this culture of death that is unfolding before our very eyes."
Horvath adds, "I think many people would agree with the statement that our leaders are not listening. The purpose of this petition is to grab their attention so that they have to listen to the voices of this segment of the American people."
Policy Intersections Research Center was founded in November of 2012 by Anthony Horvath to better facilitate his pro-life and pro-liberty advocacy. Horvath became more fully involved in the pro-life cause on account of his daughter, diagnosed in the womb with spina bifida. He and his wife were given the 'choice' to 'terminate' her, which they firmly rejected. He later learned that the majority of children diagnosed with a birth defect in the United States are aborted and set out to discover why that was the case, and his pro-life advocacy resulted. His discovery of how much the issues of life and liberty are intertwined resulted in the Policy Intersections Research Center.
Interested participants can add their name to the pro-life petition on the PIRC website and also learn more about the PIRC's advocacy work.