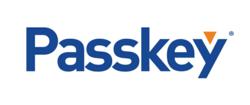 GroupMAX allows us a whole new level of confidence in our events.
Waltham, MA (PRWEB) January 15, 2013
MCI Vancouver ("MCI") announced today that it has received a formal seal of approval from Tourism Vancouver, its local convention and visitor's bureau, largely due to its success in using Passkey's GroupMAX hotel booking technology to offer area meetings and events first-rate event housing services.
A freshly signed contract with Tourism Vancouver extends MCI's status as a preferred housing service provider for the city through the year 2014. Formerly known as Advance Group, MCI Vancouver is now a branch of one of the world's leading event management companies, the globally integrated MCI Group.
"MCI Vancouver is an exceptional partner to work with," remarks Dave Gazeley, vice president, meetings & convention sales of Tourism Vancouver. "Groups choosing Vancouver benefit largely from MCI's unique local expertise, outstanding customer service, and top of the line housing technology. Their use of GroupMAX truly brings their events to the next level, and helps us attract and host more successful events in Vancouver."
As a full conference management company with over 15 years of event housing experience, MCI knows the importance of providing meeting planners with service levels that exceed expectations. In addition to MCI's local area expertise, it relies heavily on GroupMAX to set it apart from other event management companies, and to ensure complete satisfaction among its meeting planners, hotel partners and event attendees.
Some of the key benefits that GroupMAX helps MCI deliver to Vancouver events include:

Increased attendance and room block pickup: Attendees can make or modify their reservations from any web browser or mobile device and receive instant confirmation, making it exceptionally convenient.
Complete branding control over events: Each hotel booking website is easily customizable, from key information elements to design components, ensuring consistent event branding.
Better decision-making: Advanced reporting features enable meeting planners, participating hotels and the CVB to monitor an event's progress and measure results, allowing for better decision making and quick dissemination of data.
Increased incremental revenue and economic growth: GroupMAX's built-in email marketing toolset unleashes the potential for incremental revenue and economic growth. Event organizers and hotels can easily send campaigns to attendees promoting offers such as extended stays and invitations to other local events. These offers often result in direct spending and bring in significant economic value for the community.
"GroupMAX allows us a whole new level of confidence in our events. We can count on a smooth and efficient process. The tools ensure that we're able to expend our energy where it counts – on making happy event organizers and attendees," comments Sophie Mon-Kau, manager of the accommodation division of MCI Vancouver.
Naturally, Passkey is pleased to hear of the newly signed contract as well. "It's great news," says Passkey's CEO and president, Greg Pesik. "At Passkey, we place a lot of emphasis on the continued success of clients like MCI and helping them to foster strong relationships with industry partners like Tourism Vancouver. We're proud to provide a solution that all parties involved can benefit from."
About MCI
MCI is a global consulting, live communication, congress and event management company. MCI strategically advises and creates corporate events, meetings and incentives; association, governmental and trade conventions, congresses, exhibitions; and manages and provides consulting for associations. With offices in 47 cities and 23 countries across Europe, the Middle East, Asia-Pacific, North and South America, MCI is a leader in building community around brands.
About Passkey International, Inc.
Passkey (http://www.passkey.com) is the travel industry's leading hotel booking technology for meetings and events. The Company's cloud-based platform, GroupMAX, is used by thousands of hotels, destinations and meeting planners worldwide to manage the hotel accommodation process for events of every size. At the heart of GroupMAX is the ability for group guests to book their hotel rooms online in event-specific booking websites while enjoying multiple stay and upgrade options. With offices in the US, the UK and Singapore, the Passkey global network now includes over 90% of major US and UK Convention and Visitors Bureaus, as well as a wide range of hotels, casinos, resorts, meeting planners, corporations and meeting management companies.