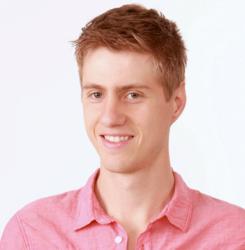 Our heart to serve people, along with offering the service for free, sets us apart from every other similar service
(PRWEB) January 15, 2013
The fundraising website, YouCaring.com, has promoted Luke Miner to the position of Director of Business Development.
22 year old Luke Miner is one of the co-founders of YouCaring and has been instrumental in the site's growth since its launch in October 2011. The crowd-fundraising website which allows individuals to create free personal fundraising webpages for a variety of causes and needs like medical expenses, tuition, adoption expenses, mission trip funding and disaster relief has grown to support over 15,000 fundraisers. Individuals have used the free fundraising site to raise over $9,500,000. In 2013, Miner would like to see 30,000 free fundraisers created and over $30,000,000 donated to their causes.
Miner's first role with the donation funded YouCaring was a combination of social media marketing, fundraiser coaching and customer service. During the past year, his intimate familiarity with the fundraising website, and the needs and goals of its users made Luke the ideal choice to lead YouCaring's continued growth in new markets.
Miner says, "The best part of being involved with YouCaring is definitely the empowering culture. I have been encouraged to individually pursue the development of new avenues for business, new partnerships, and to explore any idea I thought might benefit YouCaring in the long run. Because of this empowerment, I have taken more ownership over YouCaring than any other business I have ever been a part of."
Miner, like many of the site's users, recognizes that YouCaring's genuine passion for helping those in need, and its unique no-fee policy set YouCaring.com apart from other crowdfunding websites. "I believe that our heart to serve people, along with us offering the service for free, sets us apart from every other similar service on the internet." YouCaring charges its users no fees, and the site's operation is funded entirely by donations. "When a donor comes on to donate to a fundraiser, they have an option to also donate to the website," Miner said. "It is mostly funded through that."
For more information about YouCaring:
http://www.youcaring.com
How YouCaring Works