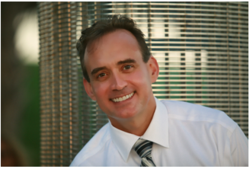 We've seen all types of pregnancy discrimination cases around the country over the last few decades, including one woman who lost her job because her employer would not let her carry a small water bottle at work
(PRWEB) January 17, 2013
The U.S. House of Representative and Senate have both introduced bills to add further protection to pregnant women in the workplace. Dubbed the Pregnant Workers Fairness Act, the bill would require certain employers to make reasonable accommodations to women who are pregnant or suffering from pregnancy or childbirth-related medical conditions. According to attorney Michael J. Farrell, an employment attorney in Miami, Florida, the Act is a much-needed step to reduce the still all-too-common claims of pregnancy discrimination in the workplace.
The Pregnancy Discrimination Act of 1978 was intended to protect pregnant women from job loss, as before its passage women could legally be fired after becoming pregnant. Unfortunately, the law did create a loophole; while it became illegal to treat pregnant women differently than other workers, employers were also not required to make reasonable accommodations from them.
"We've seen all types of pregnancy discrimination cases around the country over the last few decades, including one woman who lost her job because her employer would not let her carry a small water bottle at work," says Farrell. "The most common case we see is employers refusing to put pregnant workers on light duty due to their medical condition, which means they would not be required to lift more than twenty pounds at work."
Both bills (H.R. 5647 in the House and S. 3565 in the Senate) were introduced in 2012 and have already been referred to subcommittees. It's possible that both bills could be voted on this year. The Pregnant Workers Fairness Act would be an extension of the 1978 law, requiring all covered employers to make reasonable accommodations to pregnant women and those who have recently given birth, unless this accommodation would create an undue hardship. Employers would also be banned from denying new employment opportunities based on this accommodation or by requiring female employees to take leave if accommodations can be made.
"This is definitely something to pay attention to, as this Act has the chance to make a real difference in the lives of millions of women in this country. Our law firm has dealt with far too many cases of pregnant women being discriminated against and this law can offer another level of protection that's much needed."
Michael J. Farrell, Esq.
FARRELL LAW, P.A.
1000 5th Street, Suite 200
Miami Beach, Florida 33139
(305) 390-0570
http://www.mjfarrelllaw.com/
mfarrell(at)mjfarrelllaw(dot)com