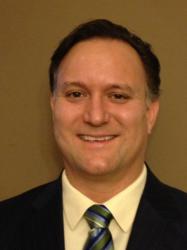 Akron, Ohio (PRWEB) January 16, 2013
Tegrit Group is pleased to announce, Marek Tyszkiewicz will be joining the firm as the Director of Public Sector Actuarial Services. In this role, Marek will manage the public sector business, actuaries, and resources, while expanding the Tegrit Group's presence in the public sector.
About Marek Tyszkiewicz
Marek has over 20 years of experience providing consulting services to public-sector clients, including the California Public Employees Retirement System, the New York City Employees Retirement Systems, the Michigan Municipal Employees Retirement System, the Michigan State Employees Retirement System, and the Michigan Public Schools Employees Retirement System. Other services Marek has provided include annual actuarial valuations, contribution audits, experience studies, and implementation of pension administration software. Marek has spoken at several conferences geared toward public-sector clients and has co-authored an article describing how data visualization techniques can be used to present pension issues.
"Marek brings to Tegrit Group valuable leadership experience at the highest levels of the actuarial servicing profession. He will be an instrumental force in accelerating our growth in the public sector actuarial practice," says CEO, Mike Spickard.
Marek received his BS in Mathematics from Michigan State University in 1987. He is an Associate of the Society of Actuaries and a Member of the American Academy of Actuaries.
About Tegrit Group
Tegrit Group is a national leader in retirement plan consulting, plan administration and technology services for public and private plan sponsors. With over 155 associates, our team includes experts in the pension industry with decades of private and public sector experience focused on delivering tools and consulting that support the culture, needs and goals of a broad based spectrum of retirement plan services. Tegrit Group provides services to more than 2,000 employers.
Locations include: Cleveland, Columbus and Akron, Ohio, as well as Livonia, Michigan, and Spartanburg, South Carolina.
For information visit http://www.tegritgroup.com or call 1.877.7.Tegrit (1.877.783.4748)
Contact: (e) greg(dot)mcabee(at)tegritgroup(dot)com | (p) 330.983.0588