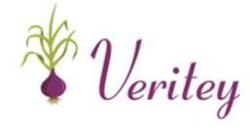 Los Altos Hills, Calif. (PRWEB) January 15, 2013
Veritey, a new lifestyle brand dedicated to helping people make healthier, safer product choices is here at last. Start reducing your chemical body burden, improving your air quality, and boosting your health with your next purchase.
"Today, consumers want to lead a healthier, less chemically dependant life but simply don't have the time to research the ingredients found in all of their products. The presumption is that products are safe," Founder and Chief Capidealist™* Amy Ziff explained. "However, it is amazing how many harsh and toxic chemicals, including known carcinogens, are found in common everyday products. In fact, product information is downright misleading in many cases. Consumers want safe products but the choices are confusing and overwhelming." Even the most commonly used products such as household cleaning supplies, laundry detergent, make-up, shampoo, toys, furniture and even clothing can all contain harmful ingredients.
"'We created Veritey to help consumers make smart choices," said Ziff, "and we do the research to be certain only the best, safest products are selected." Veritey's website is about curation: sorting out truth from deception, efficient from ineffective. Veritey communicates recommendations with a simple system of approval seals for four categories: Non-Toxic & Safe, Sustainable & Ecological, Cruelty-Free & No Harm, and Socially Responsible. With a proprietary database containing thousands of researched and evaluated ingredients, Veritey strives to keep consumers "in the know" by detailing why every recommended product is safe. Purchasing becomes easy and consumers shop with confidence knowing they can trust Veritey's recommendations.
"At Veritey, we utilize publicly available research on health that relates directly to all of the products consumers use -- what we ingest, use on our bodies or use in our homes. First, we put every potential product through our vetting system, but only products that are non-toxic, safe and environmentally sound will be a part of the testing process at all. If the product passes that phase, we then test that product ourselves. We make sure every product featured on Veritey delivers," said Ziff. "Thousands of products have already been examined by us that won't ever appear on Veritey."
Veritey has a community area that encourages input and feedback from users. Ziff said the principle behind Veritey is rooted in "Capidealism™," the concept that consumers have the power to change the world through the product purchases they make. Consumers can shift share by voting with hard earned dollars for good products that work, without harming people, animals or the planet.
In addition to providing conscious consumers with information on thousands of products on Veritey.com, the organization has also partnered with social shopping site OpenSky.com to curate a boutique of vetted products that can be purchased online. OpenSky is a social shopping marketplace that helps people discover, buy and share unique goods that match their individual taste. It's free to join and users can connect to friends and industry insiders in Food, Style, Beauty, Healthy Living, Electronics and Home Décor for exclusive information, advice and insider product recommendations. The Veritey boutique on http://www.Opensky.com/veritey will be available in January to OpenSky's network of 2.3 million members.
Readers interested in learning more about Veritey are encouraged to visit http://www.veritey.com. Veritey can be found on Twitter at http://www.twitter.com/Veritey1 and on Facebook at http://www.facebook.com/veritey, as well as on Pinterest at http://www.pinterest.com/veritey and on Google+.

A capidealist™ is one who believes that world change can come about by harnessing our collective purchasing power on the free market.
About Veritey
Veritey is the latest, exciting lifestyle brand and digital community dedicated to making it easier to live healthier, by taking the guessing out of safe product purchases. The online resource, developed by principle Amy Ziff, encompasses "capidealism™," the concept that consumers have the power to change the world with smart product purchases. The site encompasses education, shopping and provides an online community to share and exchange ideas, feedback and information on healthy life choices and products that better our world.
# # #
EDITOR'S NOTE: To speak with Amy Ziff or to obtain more information about Veritey, please contact Nancy Trent or Pamela Wadler at pam(at)trentandcompany(dot)com.