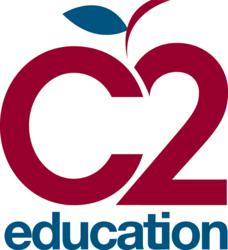 Atlanta, GA (PRWEB) January 16, 2013
C2 Education, the nation's fastest growing network of educational support centers, will soon be featured on "World's Greatest!…", a paid program that features behind-the-scenes footage of some of the world's most unique and innovative companies.
The C2 Education segment includes a behind-the-scenes look at C2's operations, including an interview with C2 founder and CEO David Kim. This program offers an opportunity to learn more about C2 Education, their programs, and, most importantly, their impressive results.
"World's Greatest!..." episode 174, featuring C2 Education, will air in January. For specific dates and times, check your local listings.
ABOUT C2 EDUCATION:
C2 Education was founded as an in-home tutoring service run out of a Harvard dorm room in 1997. From those humble beginnings, C2 has grown to include more than 120 tutoring centers across the country serving thousands of students each week. C2 students enjoy fully customized programs, one-on-one interaction with highly qualified teachers, and the support needed to succeed throughout their educational careers. C2's results speak for themselves: C2 students increase their SAT scores by an average of 350 points, 100% of C2 students pass state standardized tests, and 85% of C2 students go on to attend a top 50 college or university. For more information about C2 Education, please visit http://www.c2educate.com or call (800) 777 - 7000.