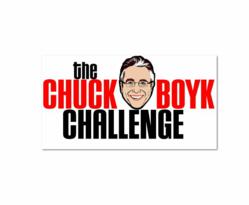 Toledo, Ohio (PRWEB) January 16, 2013
The Chuck Boyk Challenge is a charity event that is ongoing until February 14th. The Chuck Boyk Challenge aims to highlight local charities. The top 3 charities with the most votes will win cash prizes totaling $5,000.
One of the charities participating in the challenge is The Padua Center. Read below to find out more about this organization:
The Padua Center began in October 2006 in the recently vacated rectory of St. Anthony of Padua Parish. Immediately the Center developed a tutoring program and by summer a community garden, five summer camps and a neighborhood survey, with the expertise of a Qualitative Research Class from the University of Toledo were completed.
The Center was transfer from Diocesan sponsor to St. Martin de Porres parish in July 2008 when Sr. Virginia Welsh, Director, became Pastoral Leader of the parish.
In addition to the tutoring and seven summer camps, they have a garden, a small flock of chickens for educational purposes, and an 'Edible, Playable, Fitness Ground.' The Padua Possibilities program is a recognized alternative to suspension for children from grades K-6. "Emerging Young Ladies" has been providing guidance and activities for girls from grades 5-8 for four years.
The Padua Center has a focus on environmental education and has recently installed a system of rain barrels to recapture rain water from the roof of St. Anthony of Padua Church. During the summer of 2011, a Vertical Hydroponic Garden was installed. This garden was re-installed in a new location this past summer, 2012.
To vote for The Padua Center or to find out more about the other charities participating, go to http://www.thechuckboykchallenge.com