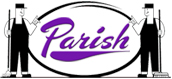 Syracuse, New York (NY) (PRWEB) January 15, 2013
Parish-Supply.com, a leading online retailer of wholesale cleaning supplies and janitorial supplies, just launched a new website that features over 1,000 hand-selected products which serve a wide variety of industries and needs. The new Parish-Supply.com is geared toward making the shopping and learning experience more user-friendly as well as making it easier for Parish staff to better serve their customers and prospective customers alike. As always, the site features the highest level of product & equipment information in the industry and a huge library of additional resources, tutorials, videos, manuals, tips and advice. Read more about some of the new features below:
User-Friendly Layout
The new design features a wider layout, eye-pleasing color schemes and a better overall use of space to make the shopping experience much smoother for users. The new Parish-Supply.com is better able to accommodate more content, images, product details, special offers and other features above the fold where many users will spend most of their time.
New Navigation
A big focus of the redesign was making the website easier to use. The main navigation and how users find products, categories and content was completely redone. On the new website, users can browse all categories and sub-categories directly from the top navigation. If they're interested in browsing how-to advice & guides, they can easily reach the new content library from any page on the site.
Special Offers & Best Sellers
The flexibility of the new eCommerce website allows Parish to highlight special offers and best sellers on the home page. Now users will be able to easily find out more about sales, shipping deals, other big discounts, and best-selling products that may interest them, right on the home page.
Improved Shopping Cart
Using the same robust and reliable shopping cart, the new website features a more seamless checkout experience with added navigation to more easily return to the site.
Enhanced How-to Guides & Professional Advice
On the old website, there was a lot of information for users – ranging from basic how-to guides to more specific advice on individual products and brands. Although the content was there, it was difficult to find; on the new website, there is a whole new section dedicated to how-to guides and other professional advice. Users can now easily and directly navigate to the content library from any page on the site.
What's Next?
Working with a more scalable eCommerce platform will allow Parish to continue to make future enhancements to the website in a more efficient and cost-effective manner. Customers can expect to see product offerings increase greatly with the same thorough descriptions, which are the most comprehensive in the industry. Parish is also looking to build on their already large library of useful advice content and will feature more how-to tips & guides, videos and other types of content.
About Parish Maintenance Supply
Parish Maintenance Supply has been providing wholesale cleaning supplies, expert recommendations and top-notch customer service to customers for 65 years and has been online for nearly 15 years. For more information, visit Parish-Supply.com or call 800-836-0862.