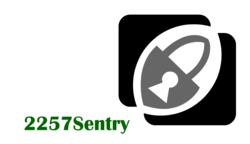 Flemington, NJ (PRWEB) January 16, 2013
2257Sentry, the user-friendly and secure record keeping service for producers of adult content created by Pepper Law Group, is proud to announce its all-new, streamlined online service. 2257Sentry enters its fifth year as the 18 U.S.C. 2257 third party record keeper of choice for the adult industry.
2257Sentry stores and maintains, in a secure and confidential environment, producers' 2257 compliance documents and makes them available for any audit by the Department of Justice.
Pricing is based upon the number of records to be stored and maintained, with plans that new and small production companies can afford.
2257Sentry can also be listed as the producer's custodian of records on one's DVD or website, so producer's name and address can be kept out of the public eye.
2257Sentry uses a state-of-the-art cloud-based file system to receive producer's records safely and securely, at reasonable costs any producer can afford.
The 2257Sentry services include:

maintaining and indexing producers' records on the producers' behalf
acting as the designated contact on producer's 2257 compliance notices
working directly with the Attorney General's office should the producers' records be inspected
allowing producers to maintain their privacy
giving producers the peace of mind of having a qualified legal team from Pepper Law Group overseeing the producers' records
maintaining producers' records in a safe and secure location
reasonable, cost-effective solutions for any size production company